Chapter 1
Why Join a Private Affiliate Marketing Community?
You may have heard the following quote before:
"You Are The Average Of The Five People You Spend The Most Time With"
Jim Rohn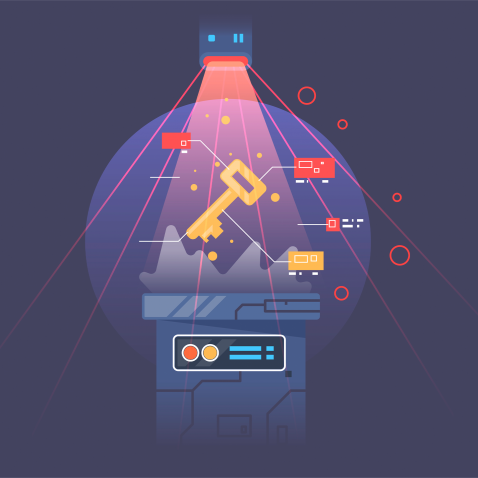 I find this quote to be so true. If you want to be successful in cooking, should you seek out people taking singing classes?
I always say that affiliate marketing is a very noisy industry and full of so-called gurus and fake people claiming to have the secret recipe for success if you give them your money.
Therefore, you need to surround yourself with affiliate marketers who are honest, willing to share knowledge and just nice people!
You also need a community that is up to date with all the changes going on in the affiliate world, especially if you are a beginner in affiliate marketing.
One thing I learned is that the free online communities and forums are usually of bad quality, full of shams and don't last more than 6-12 months. They have no idea what consistency and professionalism mean.
If you're serious about affiliate marketing, do yourself a favor and invest a bit in your community.
If you can find such people through Meetups or any other networking groups, good for you and go for it. You don't have to sign up on the STM Forum.
Chapter 2
What is StackThatMoney (STM Forum)?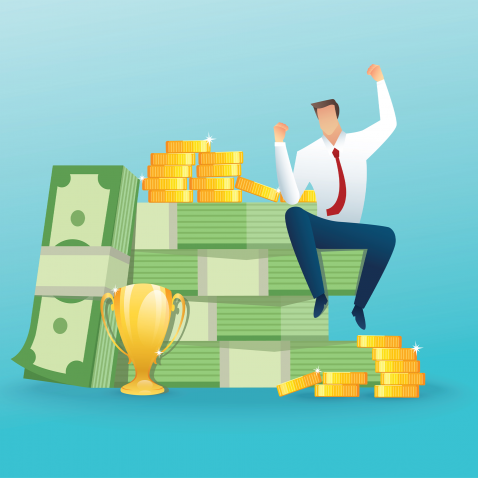 STM Forum is a company owned by iStack Holdings, the same company that owns Affiliate World Conferences, which holds the largest international affiliate marketing conference in the world.
You can find the STM community on all major social media outlets:
History of STM Forum
It started back in 2011 by Stackman, Lorenzo Green and Besmir. If you don't know these people – well! They are pretty much the foundation of the affiliate marketing industry.
STM Forum has been consistently running and providing value since then.
Who is on STM Forum?
All the big names you've heard in affiliate marketing – you may recognize some of the following:
Charles Ngo;
I am Attila;
Matuloo;
Manu Cinca;
Eric Gyepes; and
Mitesh Muley
Also, everyone above recommends STM Forum as a go-to forum for affiliate marketing.
The forum is full of very humble SUPER AFFILIATES who just love helping each other. They take time to write very detailed case studies and follow-along posts to share knowledge and lessons learned.
Chapter 3
How is STM Forum Structured?
I will show you here in insane detail what is exactly inside the STM world so that you can judge its quality for yourself.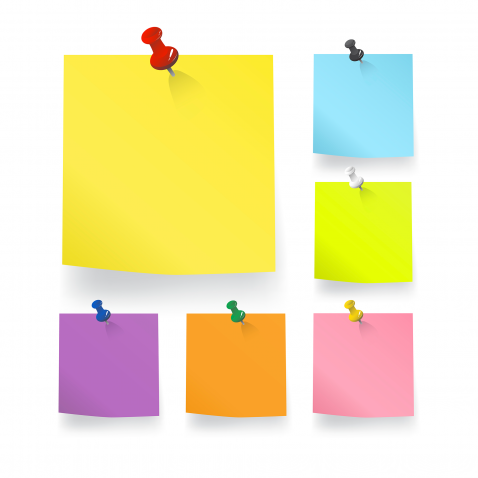 The Forum Header
Let me tell you what all these buttons are for:
Forum: Obviously, the home page of the forum.
Member Area: Where you can find your membership details, payments, personal information, and customer services.
AW Conferences: A link to the sister company, the Affiliate World Conferences, in Bangkok and Barcelona. I have to say, these are the best and biggest affiliate conferences on the planet.
iStack Training: A link to another sister company, iStack Training, where you can buy a lot of e-commerce and affiliate marketing courses. You can also find a lot of amazing mastermind groups from all over the world here.
FunnelFlux: Yet another company owned by iStack Holdings (the mother of all). It is a tracking solution built for affiliate marketers. I've used it for a couple of years and love it. You can learn all about FunnelFlux.
Adplexity: An intelligence solution for affiliate marketers. In our own words, it's a spy tool that shows you what works in affiliate marketing now.
It shows you the landing pages, ad network, geo, devices, everything you need. Although I have no idea how it does so, Adplexity is probably the most sophisticated tool I have ever used in affiliate marketing.
Affjobs: A link to the affiliate marketing job market. It's a new company that was just founded a few months ago. If you are looking to hire or get hired, this is the place to go.
Aff Network Application Tools: A really cool tool for all newbies. Instead of contacting affiliate networks individually and filling out multiple lengthy application forms, you can do it all here with one application form only. STM will then send your application to all networks you have selected. So far, they have included the following affiliate networks:
Adcombo
Addiliate
Affiliaxe
Afflow / Monetizer
Aragon
Bitterstrawberry
Clickdealer
DirectAffiliate
Express Revenue
Gotzha
GuruMedia
InterG Media
Leadbit
Madrivo
Mappstreet
Mint Global
Mobobeat
RevenueLab
Sinum Vendo
Wewe Media
They try to make it as easy as possible for people to start affiliate marketing. There is also a higher chance for your application to be considered when it comes via STM.
Affiliate Contact Directory: A link to an amazing list with the contact details of a dedicated account manager to the STM Forum. So far, there are at least 135 affiliate networks and traffic sources that have added their information.
Exclusive Discounts: A section that has discounts and offers for tons of affiliate tools. Such discounts are obviously for STM members only.
Contact Support: Just in case you have any questions about the forum itself.
Chapter 4
STM Sections and Communities
You may wonder what people are discussing on StackThatMoney Forum. There is a section for all interests in affiliate marketing. Interested in Affiliate Marketing using Facebook? You got it! What about Native ads? Yes, they have it. Push, Banners, Pops, SEO – you name it!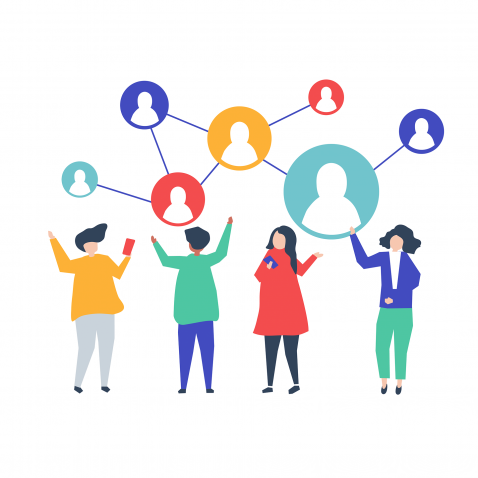 Whatever you need to build your business in affiliate marketing, you will find it over there. Without further ado, let me show you all the sections on this affiliate marketing forum.
Here is a video from the forum team showing a sneak peek:
1- Top 10 stats
10 Latest Posts
10 Top Thanked users
10 Newest users
2- News and Information
This is an important section to keep you updated daily about what is going on in the industry. If an affiliate network does not pay their clients, you will hear about it.
If there is a new trick, influencer, traffic source, etc., you will hear about it too.
Under this section, there are 8 sub-sections, let's list all of them below.
2.1- Announcement
Any important forum news will be mentioned here. Think of this section as the town hall. Also, you will find useful information about how to contact the STM team if you need to.
No. of threads: 96+
No. of posts: 1,295+
2.2- Weekly Industry News
Here you will find a weekly publication of curated news to keep you up-to-date on the developments of this industry. It is a nice way to gather all the important news about affiliate marketing in one post every week.
For over 2.5 years, they have not missed a single week.
No. of threads: 12+
No. of posts: 121+
2.3- Affiliate World Conferences
Everything there is to know about Affiliate World Conferences (AWC). If you do not know, AWC organizes the two largest affiliate marketing conferences in the world.
The first one, Affiliate World Europe, takes place in Barcelona, Spain – a city that I adore a lot. It is usually scheduled for the first week of July.
The second one, Affiliate World Asia, is in Bangkok, Thailand. You can do the best and cheapest shopping in your life here. It takes place during the first week of December.
In this sub-section, you will find all you need to know about these conferences, people's reviews, discounted tickets, meetups, and party schedules.
It is a great way to meet like-minded people in person. I would say the best value I have ever gotten from affiliate marketing is networking with people.
No. of threads: 238+
No. of posts: 1,945+
2.4- iStack Training
As I told you above, iStack Training is a sister company to Stack That Money Forum. They provide a lot of courses and access to mastermind groups with the greatest people in affiliate marketing and e-commerce.
You will also find discounts for their courses in this sub-section.
No. of threads: 96+
No. of posts: 1,102+
2.5- Affjobs by STM – The Premium Affiliate Marketing Job Board
Affjobs is your one-stop shop for finding jobs and hiring global talent in the affiliate industry! It's a very new service. You can check them out here.
No. of threads: 4+
No. of posts: 19+
2.6- STM Local Networking Events
Looking to get together with local STMers and network? StackThatMoney will be hosting events around the world on an ongoing basis. Get immersed.
As I said, there is nothing more valuable than meeting people who have the same interests as you.
Note that this sub-section is dedicated only for official STM meetups that are organized by them. If you are looking for other meetups or want to host your own, check the next sub-section.
No. of threads: 45+
No. of posts: 1,529+
2.7- Other Events and Networking
This is open for everyone to organize meetups any place in the world. From New Zealand and Australia, throughout Europe, all the way to the UK and USA.
I've even seen people organizing a mastermind for a couple of days on some islands.
It is a cool way to find fellow affiliates who live in your city.
No. of threads: 475+
No. of posts: 5,151+
2.8- STM Member Discounts
Exclusive discounts for all users on the Stack That Money Forum. There are promo codes for spy tools, trackers, free vouchers for traffic sources and much more.
No. of threads: 208+
No. of posts: 2,370+
And that was the last topic in the first section, News and Information. The next section is one of the most popular ones.
3- The Newbie Zone
There are 6 sub-sections here. All beginners usually start with this section as it is dedicated specifically for newbies. You will find all you need to start your affiliate marketing journey.
3.1- $1 Guide – Make Your First Conversion
For aspiring affiliates following the guide to starting follow-along threads and question threads.
STM team has recently published a $1 guide to help you achieve your first conversion. It's no wonder why this sub-section got so popular in no time amongst beginners!
No. of threads: 30+
No. of posts: 263+
3.2- Vortex' 40-Day Tutorial 2019 Version
I personally find this to be one of the most helpful resources ever for newbies. It is a 40-day guide taking you from absolute beginner to someone running campaigns and making money every day!
It is created by Vortex – the amazing Amy. She is the most active moderator in the STM Forum. I feel like she never sleeps!
This guide will teach you everything, including the most frequently asked aspects in affiliate marketing:
How to get accepted in an affiliate network?
How to find a winning offer to promote?
How to use a tracker like Voluum and FunnelFlux?
What traffic source to use as a newbie?
You will get a full step-by-step course FREE from her. Not just that! You have the option to post all your questions, which she or her colleagues will answer in a very short time.
There are many people who start follow-along posts to document their journey and get advice from super affiliates.
It is important to note that this is not the only guide. There are tons of others; however, this is the most popular one, and it will definitely add value to you.
No. of threads: 271+
No. of posts: 5,870+
3.3- Affiliate Marketing Onboarding Guides
You guessed it! This sub-section has a lot of useful onboarding material (like mini-sources) that you will probably pay thousands of dollars to get any other place.
They are all free here and provided by super affiliates, such as Zeno and Caurmen (may God bless his soul).
They talk about the overall strategy in affiliate marketing and how you should change your mindset, how should you start, and how to make affiliate marketing a business rather than a side online hobby.
Incredibly impressive stuff that you will hear only from people like them, who are super successful in affiliate marketing.
No. of threads: 61+
No. of posts: 489+
3.4- Newbie-Friendly Tutorials
Note from the STM team: Try these after learning all you can from the getting-started forums above!
Once you get your hands dirty and start running campaigns, you will have thousands of questions in your head. This section will probably answer all of them.
All the problems that newbies usually face when they start are documented and resolved here. There are also tutorials to take you through step-by-step on how to fix your problems.
Affiliate marketing is not an easy thing; it is not a quick gain. You will struggle, and you will need people to help you. This section will provide just the support you need.
No. of threads: 52+
No. of posts: 1,214+
3.5- Introduce Yourself – Make Friends
This is a fun place where you can make friends and introduce your world to the affiliate marketing forum.
Tell them who you are, why you are here, etc.
You can see there are thousands of people who write in this sub-section. I am sure you will make affiliate friends. Everyone is usually cool and nice and wants to help.
You may also find people to mastermind with on Skype or in person. I've seen people even agreeing to join ventures and do business together.
No. of threads: 4,581+
No. of posts: 26,071+
3.6- Questions and Answers
As the name indicates, you may post all your questions here if you have any.
No. of threads: 4,777+
No. of posts: 23,878+
And that's the end of the Newbie Zone. By now, I am confident that any beginner in affiliate marketing will have all the tools to crack the world.
If you have any questions about the newbie section, drop me a comment down here, I will do my best to help.
>> Join the Newbie Section of STM Forum Now <<
4- General
There are 6 sub-sections that talk about non-specific topics.
4.1- Affiliate Marketing Forum
If it's about affiliate marketing and doesn't fit in the other topics, then it belongs in here.
No. of threads: 4,756+
No. of posts: 43,202+
4.2- Landing Page Depository
It has not opened yet. It says it will open soon though.
4.3- Cryptocurrency & Blockchain
It is another new one. For Crypto HODLers, traders, miners, and enthusiasts.
The world is going crazy over the Cryptocurrency now. Some people think it is the future, including Facebook. You may have heard Mark Zuckerberg announcing that Libra Coin.
Others, however, think it is a waste of money and will die soon.
I personally think it will not succeed in its current form; however, Facebook can make it happen with Libra.
No. of threads: 40+
No. of posts: 520+
4.4- Products Owners
Do you have your own product which you promote? Then this is the affiliate marketing forum for you.
If you are an affiliate, you can get an exclusive deal from product owners here. This is where the real money is. Imagine promoting something that no other affiliate has.
You do need, however, to build a relationship with the product owners and convince them that you are up for the mission. Above all, they care about sales!
It is also beneficial if you want to start developing your own product. You will get a lot of ideas here, like spying on people and figuring out what's working right now!
No. of threads: 294+
No. of posts: 1,520+
4.5- Masterminds
Are you starting Push traffic and want to find people to mastermind with? Do it here! Interested in Facebook but struggling and want to discuss it with people like you? Do it here!
You want to mastermind whatever in affiliate marketing? Yup, do it here!
Advice: Limit the mastermind to 2-3 people max. More than that, it is hard to control and manage unless you're a real pro.
No. of threads: 726+
No. of posts: 5,943+
4.6- Success Stories
You will find many affiliates writing about their stories in affiliate marketing here – how they started and ended up making money consistently online.
I personally like this section a lot. It's nice to read about the struggle of other people and how they managed to get through them to the other side.
If you need motivation, I cannot think of anything better than this section. It will blow you away how many people succeed when they really want to do so.
No. of threads: 203+
No. of posts: 4,901+
5- Traffic Sources
Now we are starting a whole new topic! TRAFFIC TRAFFIC TRAFFIC!
How do affiliates run traffic? Where do they get it from? What is the best traffic source? And so on.
This section is a very dense one, yet informative. The tips you will find here will give you a head start.
There are 15 sub-sections that cover most of the traffic sources available on the internet.
Let's start. I will show you what every sub-forum is talking about exactly.
5.1- Push Traffic
This is one of my favorite sources of traffic at the moment. It is not ruined by affiliates yet. It's still new, and I have written a detailed guide about it if you want to get a jumpstart on it.
Push traffic was one of the main focus topics in AWE Barcelona. They even had a Push lab and panel where super affiliates and CEOs explained how you can build your own subscribers or use others.
I believe in 2019 and 2020, Push ads will get even stronger; however, they will likely get regulated, making it harder for newbies to start. Therefore, you better start now!
I can lose myself for hours reading about incredible ideas and follow-along progress. There are people struggling and others are helping and advising! It is really amazing to see!
There are priceless posts about the following:
How to work with PUSH-Notifications in Propellerads?
CHEATSHEET: DO's and DONT's of Push Traffic
Follow Along Zeropark Push Ads Follow-Along: Erik's Journey to Push Profits!
How to make profitable push notification traffic campaigns.
Tip How to run Anti-Virus offers with Push-traffic
The above posts alone can make you a pro in push traffic. You don't need to buy courses or look for information elsewhere! This is it!
No. of threads: 169+
No. of posts: 1,948+
5.2- Facebook
I don't need to explain how important Facebook is in online advertising! They've got the biggest market share.
I think over 90% of affiliates I've met are using Facebook or at least have used it to run their campaigns.
It is obviously too big to be ignored and is not going anywhere soon! Mark swears he'll make it even bigger!
Having said that, it is becoming difficult to get away with affiliate stuff. You know, blackhat, fake news and celebrity, and cloaking.
Facebook does not even warn advertisers right now. They just close down their accounts when there is any violation of their Terms & Conditions.
Every couple of months, I go through a phase of vowing to not touch Facebook again, but I always find myself slipping into it again and again!
This section is huge in the forum. It has 4 main sub-forums as follows:
A. Zeno's Entry-level Guide to FB
New to Facebook? This guide will set you on the right track from start to finish. It is the most impressive Facebook section I have seen on affiliate marketing forums.
B. Other Case Studies / Guides / Tips
Various studies, guides, tutorials and so on – the diamonds in the rough, all collected here for your enjoyment.
C. Follow-Along Campaigns
Starting a campaign? Let the community give you feedback and help you demystify the data.
D. Account Issues and Questions
Questions about accounts? Received an account ban? We all know these things happen. Let's put those sad threads in here.
In addition to the above, there are thousands of threads and posts about everything you can imagine related to giant Facebook.
Unrelated note: I think they were totally involved in the Cambridge Analytica scandal.? And The Great Hack is an amazing documentary that you should watch!
No. of threads: 4,205+
No. of posts: 38,990+
5.3- eCommerce
Ever wanted to start your online store? I know you have! Every one of us dreams about it one way or another!
There are usually two popular ways to start your online store:
Dropshipping
Fulfillment center
In this section, you will find everything you need to start your online store. From how to find a good product to sell, where to buy it from, how to integrate it with your store, logistics, taxes, customer service, and a lot more!
No. of threads: 530+
No. of posts: 4,406+
5.4- Native
I like this traffic source a lot; however, it is not easy to figure out. It also takes a bigger budget than other sources to test.
You know those weird or shocking images you see at the bottom of most news sites? Those are Native ads.
No. of threads: 631+
No. of posts: 5,242+
5.5- Adult Traffic
The perfect place for naughty adult media buyers.
Also, it's a very busy section in the STM Forum. It seems that many affiliates are interested in adult traffic.
Well! I gotta tell you, it is a real gem if you know how to do it right! You need the right product with the right traffic source – then watch the magic happen!
No. of threads: 1,369+
No. of posts: 15,562+
5.6- Search / PPC
PPC stands for Pay-Per-Click. Here you will find everything you need to know about paid search traffic.
Google is obviously the main focus here with smaller sections dedicated to other search engines, such as Bing and Yahoo.
No. of threads: 800+
No. of posts: 5,428+
5.7- POP / PPV / Redirect
Once upon a time, Pop was the most popular traffic source ever! It was also the first source all newbies used to learn about in affiliate marketing.
I don't think this is the case now. Google and Firefox made it hard for annoying Pops to appear. Not even mentioning the ad-blockers.
Although I believe this traffic source is declining every day, there are still affiliates who make thousands of dollars every day using it.
No. of threads: 1,418+
No. of posts: 14,985+
5.8- Mobile
All you need to know about Mobile traffic (Not To Be Confused With Mobile Offers).
This is another popular section rising up with the use of smartphones globally.
No. of threads: 3,545+
No. of posts: 39,926+
5.9- SEO
Do I need to mention that means Search Engine Optimization?
This source is probably the cheapest way to start affiliate marketing, but it takes longer to see results.
However, I have been doing a lot of experiments lately using YouTube for affiliate marketing and it is working like fire!
My buddy Frank has created an unbelievable course to teach you how to do so without spending money on paid advertisements. I highly recommend it.
No. of threads: 193+
No. of posts: 1,974+
5.10- Email
Honestly! I don't know why most affiliates do not use email marketing! It's cheap, easy and very successful! I use it every day. So should you.
If you want an affiliate network that accepts email traffic, here you go:
A4D – mainly for lead gen offers
No. of threads: 357+
No. of posts: 2,363+
5.11- Pay Per Click
Want to make $$$ by making people talk to each other? This is the forum for you.
Not going to lie. It's something I've not tried yet, but it is on my roadmap. I want to give it a try with Snap Ads.
No. of threads: 387+
No. of posts: 2,398+
5.12- Display / Media Buying
As the StackThatMoney team put it, this is all you need to know about the almighty media buying.
No. of threads: 612+
No. of posts: 5,149+
5.13- Video
You know those pictures that move!
No. of threads: 42+
No. of posts: 236+
5.14- Plenty of Fish
This section is dedicated to every other social platform and traffic source that was not mentioned above.
STM calls it: Threads teaching you how to concur the Plenty of Fish ocean (+ all other social ad platforms)
It is quite an active sub-forum. Usually, when there is a specific topic that many people are talking about, the STM team adds it as a separate sub-forum like all the above.
No. of threads: 1,417+
No. of posts: 19,699+
5.15- Miscellaneous Traffic Types
Dedicated for whatever does not fit in the above sections.
No. of threads: 280+
No. of posts: 3,009+
And that's the end of the most extensive sub-forum in the affiliate marketing (STM) Forum.
6- Technical & Creative Skills
There are 4 sub-forums here focusing on all the technical aspects you may need in affiliate marketing.
There is also a big chunk for creatives – one of the most important keys in the funnel!
6.1- Tracking Campaigns
Get all your tracking questions answered here.
I hear over and over from newbies that it is difficult to track campaigns.
Well, it's not easy! However, you should learn how to track, NOT how to use a tracker.
I wrote a whole post dedicated to the tracker, and I recommend that you read it if you want to track your campaigns the correct way.
My favorite trackers are:
No. of threads: 1,833+
No. of posts: 13,780+
6.2- Programming, Servers & Scripts
Have questions for STM elite team of programmers? Fire away! They will help you!
I am not a very technical person, so I don't know much about this section.
No. of threads: 1,041+
No. of posts: 8,672+
6.3- Design – Imagery, Banners & Landers
Unleash your creative part and ask whatever you want about designs!
Photoshop, Illustrator, Muse and GIMP giving you grief? This is where you can find help!
No. of threads: 401+
No. of posts: 3,771+
6.4- Copywriting, Conversion & Psychology
The power of the pen is hugely underestimated. Come hither and sharpen your quill here.
No. of threads: 410+
No. of posts: 1,643+
Get advice about your technical and creative skills from top affiliates in the world!
7- Vendors
There are 3 sub-sections dedicated to vendors.
7.1- Buy / Sell / Hire
For general sales, accounts, joint ventures and hires. There are amazing people here looking for a partner. Perhaps you are the next one!
No. of threads: 691+
No. of posts: 2,635+
7.2- Products and Services
Have a tool, product or service that you want to promote? Including consulting? This is the place.
No. of threads: 204+
No. of posts: 1,954+
7.3- Networks / Offers
Affiliates and networks use this forum to communicate with one another – mainly for Q&A and General network news. Introduce your network and any promotions here!
No. of threads: 2,020+
No. of posts: 12,276+
8- Extras
Here you will find topics that are usually not related to affiliate marketing; however, affiliates are interested in. There are 6 sub-sections in Extras.
8.1- Off-Topic
Yup, what did we say:)
No. of threads: 1,243+
No. of posts: 11,015+
8.2- Managing Work, Life & Money
It's not a secret that it is hard to balance work and life. Here you will find helpful information on how you can do so.
Furthermore, there is good information about Banking, taxes, investments, etc.
No. of threads: 663+
No. of posts: 8,151+
8.3- Travel
Most successful affiliates are living the dream and work while traveling the world. You may need to check out this section if you want to do the same.
No. of threads: 144+
No. of posts: 1,481+
8.4- Outsourcing and Employment
Need an army? Outsourcing can take your game to the next level!
No. of threads: 149+
No. of posts: 1,058+
8.5- Fitness & Health
Sitting at a computer all day ain't good for the body! Discuss staying fit and healthy here. Bodyhackers welcome.
No. of threads: 149+
No. of posts: 1,058+
8.6- Archived Threads
Posts and guides from the earlier days of STM. Out of date now, but may still contain some useful nuggets!
No. of threads: 97+
No. of posts: 1,628+
9- Localised Discussions
If English is not your native language, you may find a discussion in your language here. So far, there are discussions in the following languages:
French
Italian
Dutch
German
Spanish
Portuguese
Arabic
Some Asian languages
10- Achievements and Awards
There are 4 sections here.
10.1- The STM Points & Levels System
This was developed a couple of years ago. Every member has a badge based on their performance, experience, how long they have been a member and many other aspects.
There is a very detailed post on the forum to tell you exactly how to earn points to level up.
10.2- Vision Boards
This is where people post their dreams and goals.
No. of threads: 10+
No. of posts: 95+
10.3- Revenue Milestones
Got your first conversion? First $1/$5/xx/xxx/xxxx per day in revenue? Share the triumph with everyone.
No. of threads: 8+
No. of posts: 69+
10.4- Green Camps
So you've managed to make one or more camps profitable! Show off your green numbers to motivate your fellow forum members! It also gives high points to level up your badge.
No. of threads: 5+
No. of posts: 43+
11- Old But Still EPIC
These are old posts mainly created by the STM Forum founders.
12- 6 Week AMC Private Subforum
This section was created and dedicated to people who took the 6WAMC course. I don't think it's available anymore. If you are looking for a no-BS affiliate course, get Savage Affiliate Now.
13- Help & Support
Just in case you have any questions about the forum itself or your account. Perhaps you have suggestions for the team. It all goes here.
Summary
How Much Does it Cost?
I have seen many people (especially bloggers) charge thousands of dollars for a fraction of information available in the STM (Stack That Money) Forum.
However, the STM team really cares about the affiliate marketing community. They love to share knowledge and make the world a better place even with one post.
This is why they made the monthly subscription only $99.
Share the Love
If you found this post useful, please let others know about it by sharing it.