Chapter 1
Technical SEO Tools
Once you have your site up and running, how can you tell if it is doing well? Googling the keywords you are attempting to rank for, and manually searching for your position in the SERPS seems a little inefficient.
Luckily, there are affiliate marketing tools available to monitor your website and provide real data and insight on how well it is performing over several metrics.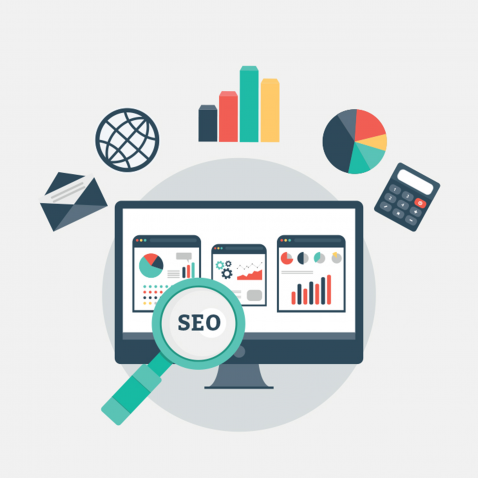 Affiliate Marketing Tools: Technical
Google Analytics
URL: https://analytics.google.com/analytics
Price: Free
Google Analytics is easily the most popular analytics tool available, providing in depth information about your site's traffic. Automatically collating website data for you by placing a line of code on your site, Google Analytics allows you to create custom reports based around the metrics important to you.
This is a tool that should be used by anyone with a website, whether you are an affiliate marketer or not.
Google Search Console
URL: https://search.google.com/search-console
Price: Free
Google Search Console should be used by all affiliate marketers to optimize their website, providing direct data about how the website is seen by the search engine. Google Search console is often leveraged by third party plugins such as Yoast SEO to help you manage and address technical errors.
Google Mobile-Friendly Test
URL: https://search.google.com/test/mobile-friendly
Price: Free
Not too long-ago, Google began to penalise website rankings for sites that were unoptimized for mobile viewing. Since an estimated 2billion people use their mobile devices for shopping every year, you need to stay competitive.
Thankfully, Google released their mobile-friendly test; simply place the URL of the page you want to check, and Google will give you a yes or no answer whether the page is optimised correctly nor not.
Screaming Frog SEO Spider
URL: https://www.screamingfrog.co.uk/seo-spider/
Price: Free up to 500 URLS, £149.00 per year subscription
Screaming Frog SEO Spider is a fully realised site crawler, allowing you to carry out in-depth analyses on competitors websites.
Not only that, but Screaming Frog can be used to complete across-the-board technical audits on your own site, making sure you stay on top of technical errors, retaining site traffic.
Chapter 2
Keyword Research Tools
The most important step for any new affiliate marketer is a period of thorough and in-depth keyword research. This is the point that many marketers fall, before they have even begun their affiliate journey.
Proper keyword research will help you to find a viable and profitable niche that you have a shot of competing in the SERPS for, as well as help you put together a content production action plan to build your site authority.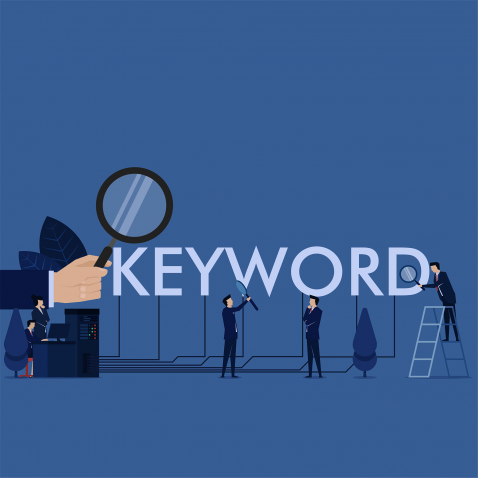 Affiliate Marketing Tools: Research
Ahrefs
URL: https://ahrefs.com/
Price: $99 – $999 monthly subscription depending on your needs
I wasn't sure which category I should place this feature-rich SEO tool, but since I most use it for keyword research, I thought that category would be appropriate.
Ahrefs is much more than a keyword research tool though, offering some of the best competitor analysis and backlink profiling on the market. It is also regularly updated, and a must have for affiliate marketers.
SEMrush
URL: https://www.semrush.com/
Price: $99 – $399 monthly subscription with the option for custom packages
SEMRush allows users to easily find the most profitable keywords for their niche, from fat head to longtail keywords; SEMRush collects data on search queries with as little as 10 searches per year, delivering metrics for marketers to gain insight on their competition.
Similar to Ahrefs, SEMrush allows affiliate marketers to analyse competitor websites, providing details of their paid traffic, organic search and social media platforms.
Moz Keyword Explorer
URL: https://moz.com/
Price: $99 – $599 monthly subscription, with a discount for paying annually
Moz Keyword Explorer is one of the best keyword research tools on the market, providing information on SERP features for each query such as Ad's, Google News, and featured snippets among others.
Alongside this, Moz offers a quality option for competitor link analysis and on-page optimisation.
Answer the Public
URL: https://answerthepublic.com/
Price: Free for limited daily searches, $99 monthly subscription for pro membership
Answer the public is a fantastic tool used by many blog operators, scraping Google Autosuggest terms to find commonly asked questions based on your keyword.
Answer the Public is great at distilling information down for user's and is used by many bloggers and affiliate marketers struggling to find topics to post about.
Chapter 4
Mail Marketing Tools
Once you have created your blog content, how are you going to get it out in the world? That's where mail marketing tools come in. Allowing digital content marketers to quickly set up and monitor email campaigns for link building and outreach.
Some of these tools will even help you find prospects to reach out to, eliminating hours of manual searching.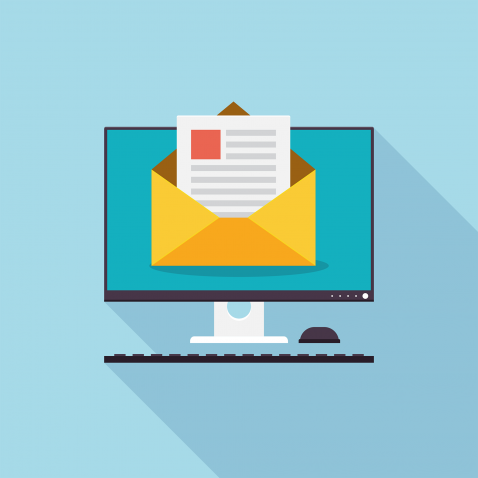 Affiliate Marketing Tools: Mail
Mailchimp
URL: https://mailchimp.com/
Price: Free – $299 monthly subscription
Mailchimp is a wide-ranging CRM and mail marketing tool that enables affiliate marketers to produce, execute and monitor email outreach campaigns.
Streak
URL: https://www.streak.com/
Price: Free – $129
Streak is a Google Chrome extension that hooks into your Gmail account, allowing you to start outreach campaigns, set up pipelines for monitoring, and create mail merges.
Best of all, the freemium version provides all the mail marketing power a brand-new affiliate marketer requires.
Buzzstream
URL: https://www.buzzstream.com/
Price: $24 – $999 monthly subscription
Buzzstream is an all-in-one mail marketing tool that takes you from prospecting, to collating email addresses ready to start your campaign. Once a campaign has been started you can monitor responses straight in the tool, with options available for automated follow ups.
Buzzstream will even scrape a target URL for you in the case of link building, automatically logging when your link has been inserted.
Hunter
URL: https://hunter.io/
Price: Free – $399 monthly subscription
Once you have found a potential prospect or prospects, you can use hunter.io to scrape their domain for any potential email addresses. This can be done on a domain by domain basis, or in bulk.
Hunter.io also boasts the ability to validate email addresses that have been found, significantly reducing your bounce rate.
Chapter 5
CMS Platforms & Plugins
Once your keyword research and niche selection has been completed, you will need to build your site.
A CMS (content management system) is a tool that allows the user to create, modify and manage web-based content without in-depth technical knowledge.
With roughly 1/3rd of the internet based on WordPress, it is easily the most popular option out there; having over 50,000 plugins available to further enhance user experience.
Affiliate Marketing Tools: CMS
WordPress
URL: https://wordpress.com/
Price: £3 – £36 per month, billed annually
WordPress is the most popular content management system on Earth, and for good reason. It is intuitive and easy to use, with a mind-boggling number of plugins available to assist with anything from building your site to SEO and analytics.
Wix.com
URL: https://www.wix.com/
Price: $3 – $18 monthly subscription
Wix.com is a visual based web development platform that allows users to quickly create websites through templates and drag & drop features. Although not as popular as WordPress, wix.com is favoured by many newer affiliate marketers with zero prior experience of web development.
Elementor
URL: https://elementor.com/
Price: $49 – $199 annually
One of the most popular plugins for WordPress, Elementor is a drag & drop visual page builder. Allowing affiliate marketers to create some fairly complex web designs without the need for coding.
Irrespective of the restrictions your current theme gives you, Elementor allows you to create any page layout you can imagine and is compatible with all current WordPress themes.
Thrive Architect
URL: https://thrivethemes.com/architect/
Price: $19 monthly subscription, or $67 – $97 one off payments
Similar to Elementor, Thrive Architect is a visual page building plugin for WordPress that has been purposely designed to improve conversions. Thrive Architect has been built for speed, for those entrepreneurs who need to get something out there as fast as they can imagine it.
Instantly drag & drop elements to build your page or use pre-designed landing page templates. Thought has also gone into designing Thrive Architect in a way that reduces the need for several other plugins, having a whole host of conversion elements immediately available.
RankMath
URL: https://rankmath.com/
Price: Free with a paid pro version being developed
Intuitive and easy to use, RankMath is a WordPress SEO plugin designed with bloggers and affiliate niche marketing in mind. RankMath assesses and ranks your content, providing you with the insight you need to optimize and stay competitive.
Not only that, but RankMath provides suggestions for technical SEO such as internal linking, and with its redirection manager you can manage your redirects at scale.
Yoast SEO
URL: https://yoast.com/
Price: £19 – £49 billed monthly, discount for paying annually
Yoast SEO is the #1 SEO plugin for WordPress offering users the ability to perform automated technical SEO providing a fully structured data graph for each individual page on your website.
Similar to RankMath, Yoast SEO also helps users to optimize their content for SEO. Providing feedback on keyword distribution, meta descriptions and readability for end users.
SEOPress
URL: https://www.seopress.org/
Price: Free – $39 yearly subscription
SEOPress might be a newcomer to the market, but it is receiving rave reviews from many in the industry, especially the more budget-conscious among us. SEOPress provides much of the same features as Yoast and RankMath for a fraction of the price.
Unlike Yoast, the pro version of SEOPress supports WooCommerce SEO, video SEO, local, and news SEO without the need to shell out for additional plugins. Unlimited install's and the option of white label makes SEOPress an attractive SEO plugin for all affiliate marketers.
Website: BUILT
Content: COMPLETE
Now what? Before you hit publish and begin your outreach campaigning, there is one final step that must be taken – content optimization.
It is not enough to simply put a blog together these days content needs to be well written, and if you want any hope of competing in the SERPS, fully optimized.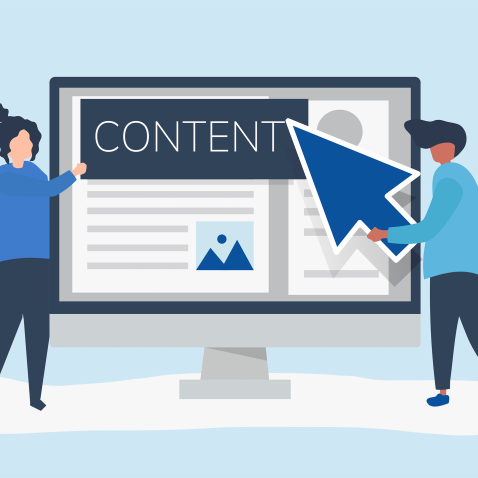 Affiliate Marketing Tools: Content
Buzzsumo
URL: https://buzzsumo.com/
Price: $99 – $499+ monthly subscription, 20% discount when billed annually
Buzzsumo is a supremely powerful content research tool that provides users with the ability to quickly research and track trending topics in their niche. Providing insight into social media shares while allowing you to follow and hook up with influencers and content writers makes Buzzsumo a one stop-shop for content ideas.
You can even check which pages on your competitors' sites are performing best, with an easy to follow data breakdown.
Grammarly
URL: https://www.grammarly.com/
Price: Free – $29 monthly subscription, discount for paying annually
Once content has been created for your website, it will need to be double checked for quality and readability and for the solo affiliate marketer there isn't always the option to have someone go over your content for you. Whether you write content yourself, or outsource to a writer, Grammarly will prove invaluable in your content creation processes.
Grammarly is simple to use, yet it can be the difference between good content and unreadable content. Allowing you to set your language options, content intent & tone, and how formal you want the piece to be.
Grammarly will then analyse your content, correcting grammar, punctuation, and spelling, while prompting for rewrites on content it deems too wordy or unnecessarily complex. Once you have fully optimized your content you can then run it through Grammarly's plagiarism checker, scanning the web for any repeat content, providing you with a plagiarism score.
Page Optimizer Pro
URL: https://pageoptimizer.pro/
Price: $10 – $39
Once your content has been written and double checked for grammar, spelling, and plagiarism how do you know if it is capable of ranking or not? Of course, backlink profile and site authority play a massive part in SERP positioning, but many new affiliate marketers neglect on-page SEO.
Fantastic on-page optimization can give pages with lower site authority, and a smaller backlink profile, the ability to rank alongside more authoritative sites with below average optimization. POP will analyse up to 10 competitor pages for keyword density, header's, anchor text, and image alt text among others; before offering insights and improvements to be made on your own content.
Surfer SEO
URL: https://surferseo.com/
Price: $29 – $650 per month, custom plans available
Analyzing over 500 ranking factors in the top 50 pages for your chosen keyword, Surfer SEO is endorsed by many leaders in the industry including Matt Diggity and Gael Breton.
Surfer SEO is completely data driven, providing the necessary improvements required to rank your pages higher in the SERPS.
Summary
If you have been involved in affiliate marketing or SEO for a while now, you no doubt have experience with some of the previous tools. However, if you are a complete beginner these are some of the best affiliate marketing tools available on the market.
And while this is by no means an exhaustive list of what's available, these are all the top-performing tools for their specific functions.
With that being said, do you currently use any of these tools? Or are there any that you feel deserve to be on this list? Let me know in the comments below if you're currently seeing success using any of these programs.
If there are any aspects of affiliate marketing you are currently struggling with, don't hesitate to reach out to me; and I will do my best to answer your questions in a future blog post.
Share the Love
If you found this post useful, please let others know about it by sharing it.