YouTube Affiliate Marketing
Introduction to the Beast
There are some facts about YouTube that are just unbelievable, crazy and scary.
If you're not living on Mars, you must have heard of the Despacito song. The video clip has been viewed 6.4 billion times in a world of only 7 billion people.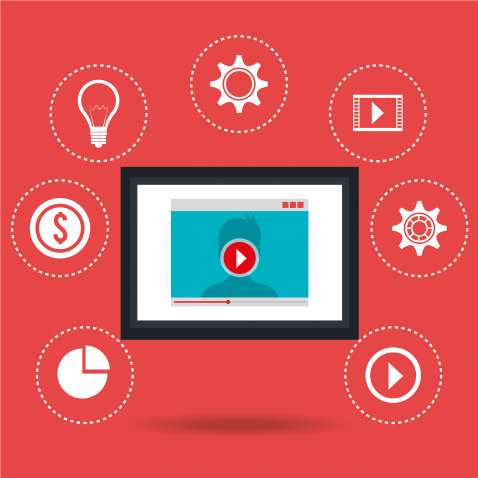 This is only one video out of 800 million videos. It's just better to stop doing the math and give you facts from YouTube press:
People watch over 1 billion hours of videos on YouTube every day
You can navigate YouTube in 80 different languages
70%+ YouTube users come via Mobile devices
Amongst Mobile devices alone in the USA, YouTube reaches more people than any TV network
1+ billion users – This is almost a third of internet users
Ok, I will stop now because I started to not believe these figures myself, even though they're published in YouTube press!
Why Do I Recommend YouTube to Make Money?
Especially for Beginners
Obviously, I have no stake in YouTube. Just to put things in perspective – I am getting ZERO return whether you listen to me or not.
However, I would like to believe that I am making a difference, so if you have any questions, please comment below.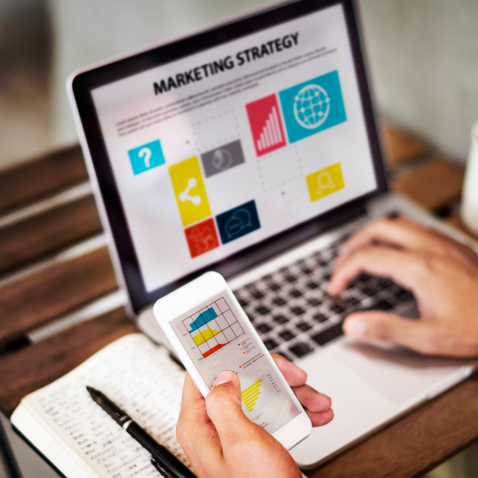 For the last couple of years, I have seen people who have no idea about affiliate marketing making $50-100 a day from YouTube.
In fact, my buddy Frank just published a video talking about the same thing!
If you are clueless about affiliate marketing and want to get into this underworld, check out his course. I have no idea why he is selling it for so cheap.
Here are some facts about making money from YouTube:
The number of channels that earn 6 figures per year grows 40% every year.
The number of channels that earn 5 figures per year grows 50% every year.
The number of channels that have 1 million subscribers grows 75%+ every year.
YouTube has paid over $2 Billion for people/companies like you in the last 5 years.
In short, it is working right now and pretty much anyone can replicate it if they put the required work into it.
I will guide you now through the steps you need to take to start making $100 per day from YouTube.
I can tell you from my experience that YouTube affiliate marketing works, mainly because of the following reasons:
People are lazy as fuck now with getting information – watching a video is easier than reading a blog. Hello, Millennials!
It's way easier to get YouTube traffic than Google.
It is the second search engine in volume after Google.
However, before I do that, it is important that you understand the fundamentals of affiliate marketing.
Affiliate Marketing
Introduction
You have probably read or heard about 100s of different definitions of affiliate marketing. People have been asking me every day if affiliate marketing is dead!
In simple terms, it is a commission-based business model. John has a product, you promote this product for him; if you succeed, you get a cut. PERIOD.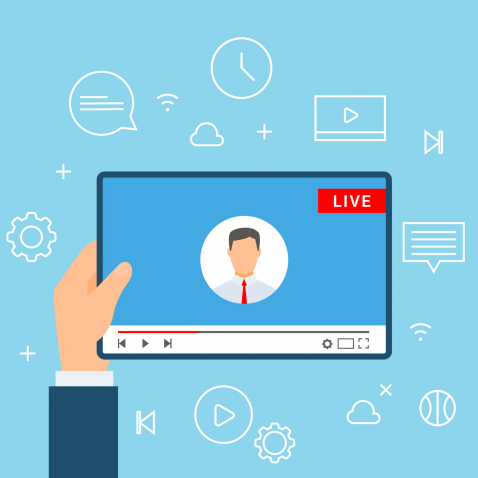 No fancy or scientific definition. This is what affiliate marketing always comes down to.
You can affiliate marketing without (assets) a blog or website or you can build an empire using SEO too.
There are too many versions of it.
The product can be a service, call-to-action, a sale, whatever. It does not really matter as long as it is sellable:)
You will usually be given a unique link so that when people buy through your link, John will know it was you and then will give you your commission.
Affiliates are spending hundreds of millions every month promoting other people's products and services. It's a serious business.
If you have not done any affiliate marketing in your life, I recommend you 2 quick things to get you on track:
Read why you need to join the STM Forum
Read what affiliate marketing tools are essential
What is YouTube Affiliate Marketing?
A Primer
It is simply the act of creating videos about the products you want to promote, and then adding your unique affiliate link in the description.
Check out the chapter screenshot. That's an example of YouTube affiliate marketing.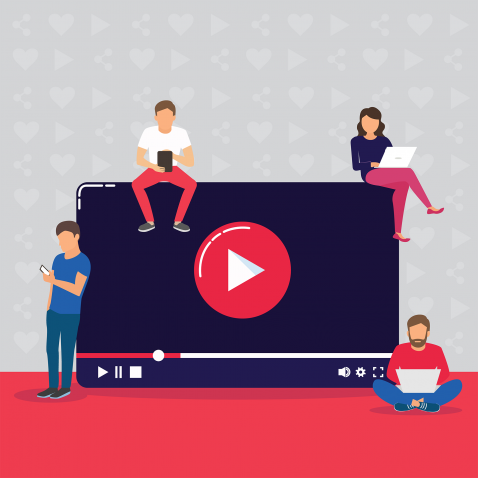 All the circled links above are affiliate links related to the YouTube channel owner. I am sure this guy is making thousands of dollars every month from just one video.
Do not dream about the Ferrari yet. This is just to show you that it is possible, but you have to stick around and take action.
So you can see that if you make a video and succeed in having it rank on YouTube in a good position, you will make good money.
Ok, how on earth can you do that?
Let me tell you the steps. Do not rush it!
Listen! There is no shortcut here. You have to follow the steps.
Step 1
Identify Your Goals
This is the first thing you should do before starting a YouTube Channel and making videos.
You should have a clear goal of what you want to get out of it.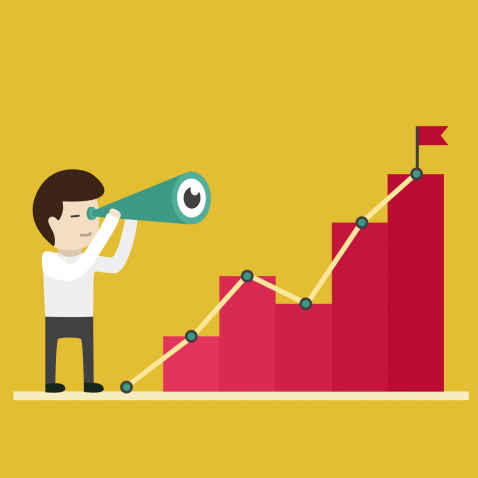 Common goals could be as follows:
Driving traffic to your blog or website
Driving traffic to affiliate links
Building an email list or any other database
Getting reviews on Amazon or eBay
As you can see, the sky is the limit. However, it is all about driving traffic to somewhere.
If you choose to drive traffic to affiliate links, I would recommend capturing emails too. You should build your database while promoting other people's products.
Step 2
Research & Find a Profitable Niche
This is probably one of the most important steps. Spend more time to do your research here, and you can thank me later.
Do not rush it and jump right in to start a channel. Planning is the foundation for success.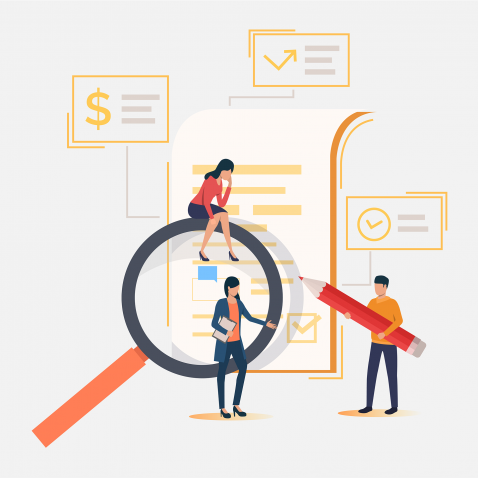 I cannot stress this enough! SPEND AS MUCH TIME AS YOU NEED HERE.
You might have heard this before, but you really need to choose a niche that you enjoy. It is a journey, not a time-off job.
So if you don't like football, you will not be able to produce consistent videos about it.
Research
Here are 9 steps that you need to follow:
Write down 10 broad niches that you enjoy – i.e., football, cooking, sex, SEO, music, etc.
Google the word for each niche + "blog" or "forum" – for instance, "football blogs".
Read at least 2 blogs about every niche of those 10.
Create an Excel or Google sheet with the following columns: Broad Niche Name, Enjoyment Rank, Sub-niche 1, Rank 1, Sub-niche 2, and Rank 2.
In Enjoyment Rank, put a number from 1 to 10, where 10 indicates a topic you enjoy the most.
Take the top 3 niches, which should score 10, 9 & 8, and find 2 sub-niches for each. Now you should have 6 sub-niches to choose from.
Record a quick 30-second video from your phone for each one of them.
Rank every one of these videos from 1 to 6, with 6 as the highest score. Your rank should not reflect how good you were in the video. It should, again, be based on how much you enjoyed making a video about that topic.
Choose the highest score sub-niche (6) to be your final niche.
Keep the other niches. We may need them later on.
Download an excel sheet with examples of niches and sub-niches.
Now you should have a solid sub-niche that you enjoy and hopefully will have fun creating content about.
I want you to have a sub-niche because that will make you look like an expert in your area and also way easier to rank in Google and YouTube.
Finding a Profitable Niche
This is mainly about keywords. It is very important to find keywords in your niches that are easy to rank.
You don't want to make videos that no one sees! Usually, this is what happens to new YouTubers, who then judge that YouTube sucks or they suck and just give up!
Having said that, it is a lot easier to rank on YouTube than Google.
Don't worry – I will show you how to find profitable keywords step by step.
The first thing you need to do is download VidIQ Chrome extension. You will need it later. There is a free version.
Obviously you are starting out and have no subscribers and no authority channel yet.
So you need to find low competition keywords, yet have decent traffic.
Long Tail Keyword is the key here, at least 4 words. Less than that and it will be really difficult for you to rank.
To help you out, there are a few keywords that I always advise beginners to start with:
how to XXX
Best/Top XXX
Tutorial XXX
XXX Review
Your best bet will be "how to XXX", it is by far the easiest to rank and make videos about too.
And literally every person in the world, including you, has googled "how to" keywords before!
For instance, if your niche is vegan dinner, you just go to the YouTube search bar and type in "how to cook vegan".
And look at the drop-down suggestion box. It is a gold mine.
Or simply just type "vegan dinner" to brainstorm ideas.
You will also be able to see VidIQ useful information on the right side:
…from how many people are searching for those keywords (Search Volume) to how easy it is to rank for it. (Competition Score).
Make sure you find at least 5 keywords that meet the following criteria:
Min of 15 Search Volume in VidIQ
Max of 30 Competition Score in VidIQ
If you are stuck and cannot find or think of any keywords, don't you worry.
I have a solution for you! It is probably the best brainstorming tool for YouTube affiliate marketing.
Go to https://answerthepublic.com and type your niche.
Hit Get Questions and you will see a lot of keyword ideas.
This will definitely help you brainstorm a lot of keywords for your YouTube channel.
Step 3
Finding Affiliate Offers to Promote on YouTube
You probably have googled it already! You may have wondered where to find affiliate offers to promote.
Although it is important to spend some time to find a decent offer, there are hundreds and perhaps thousands of places where you can find affiliate offers.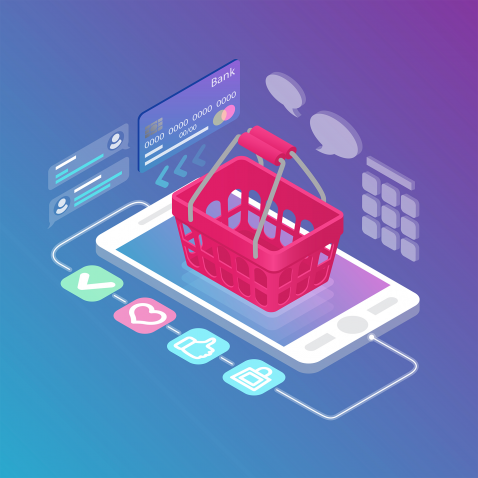 There is no point for me to list more than just a few for you, otherwise, you will get distracted. It is important to get started and get your hands dirty to learn faster.
So I will share with you the names that I personally believe anyone can start with and make money a lot easier than other affiliate networks.
1.Amazon Associates
This is probably the most famous one. There are a lot of people who made tons of money from Amazon associates.
I don't need to tell you this, but I'm sure you know that you can probably find any product in the world on Amazon.
You can see a list of all categories and special bounty here: Amazon Associates Commission Rate.
It is very easy for people to buy via your Amazon affiliate link because the brand is so trusted.
Customers do not have to Google prices and reviews for such a website!
2. eBay Partner Network
This is another giant platform that everyone knows. You do not need much to convince people to buy from eBay.
The best thing about this program is that the commission rate can reach up to 70%. It is crazy how much money you can make here!
For instance, here is the commission for auction-based sales.
Learn more about eBay Partner Network.
3. Commission Junction (CJ)
It is a huge affiliate marketing company that has been in good shape for years. It claims to pay over $1.8B annually to affiliates.
I had a few transaction problems with them when first starting out, but they successfully fixed them. So make sure you call them if you face any problems.
The downside about this company is that if the advertiser (the offer owner) does not pay CJ for your conversion, CJ does not pay you.
It is a downside that annoys me a lot as a concept; however, I have not yet faced any issue with an advertiser not paying.
If you are planning to promote services like web hosting, it is probably the best network for you. There are endless numbers of hosting providers you can choose from here.
The commission varies greatly, from 10 to 200%. Yes, you read that right! Some hosting providers pay affiliates double of what they earn.
They believe they can earn more in the long term from customers.
Note: Do not promote iPage. They are useless as f***.
4. ClickBank
ClickBank is probably one of the most famous platforms for affiliate offers. It has pretty much all kinds of offers, especially for services and digital marketing.
You will find a huge number of online courses about pretty much everything. It is working well with YouTube affiliate marketing as most of the offers contain videos too.
Alternatively, if you like any websites that sell specific services and products, just search for their affiliate program.
There is usually a link in the footer that shows that.
For instant, in addition to my main video creation software Camtasia, I use InVideo to create some creative videos every now and then.
I liked that app so much that I wanted to promote it to my subscribers by email.
I checked their website, and here you go!
There are also tons of other affiliate networks that provide offers from blackhat, dating to clean and whitehat lead generation.
Step 4
Making Videos for YouTube Affiliate Marketing
I get asked this question a lot! What tools do you use to make videos?
The truth is, I use quite a few tools. I use some to make videos for YouTube; others for Snapchat ads and Facebook ads for my affiliate products.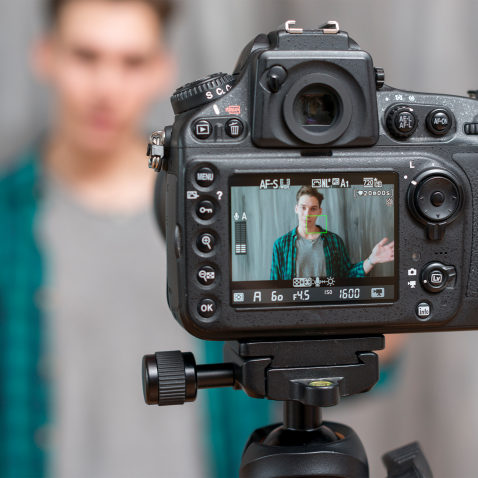 However, I have my favorite tool when it comes to YouTube afiliate marketing videos. Nothing comes even close.
It is Camtasia.
PERIOD.
I have not seen any other software that's so easy to use for non-technical people like me.
You will be able to record yourself and your screen at the same time.
Here is an intro video on how Camtasia works!
I know exactly what is going on in your head right now.
You do not want to show your face in the video. That's ok! Neither do I.
There are millions of videos on YouTube without faces, and they perform very well.
The truth is people are looking for information, not for a beautiful face! As long as you deliver the message, they will be happy.
Here is a video about how to make bread rolls. No faces.
Here is another video about how to generate traffic to Clickbank offers.
Again – No Faces!
So you do not have to show your face. Also, don't try to make it perfect, like you're in a production studio. YouTube affiliate marketing is about the content, not the design.
Again, people don't care. They are looking for answers and information.
You will probably need a Powerpoint or Keynote if you are going to do a presentation video style.
Camtasia now is integrated with Powerpoint, so you can easily convert your presentation to a video.
You really have no excuse not to start your first video. It's as easy as reading this post. ?
Step 5
Creating a YouTube Channel The Right Way
Ok! I know what you are thinking! It is too easy to upload videos on YouTube.
Yes!
But creating a good channel that is the foundation of your business might be a different thing!
Obviously, the first thing you need is a Gmail account.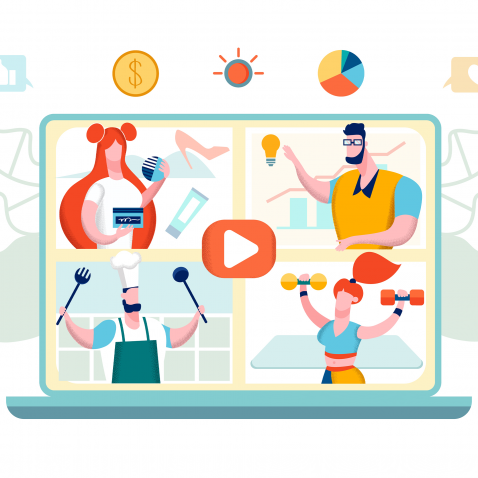 1- Create a YouTube/Google account
Here is a quick video just to make sure you have this basic foundation before we move forward.
2- Create a Brand Account for your YouTube channel
You will need to create a business channel, aka Brand Account. This will allow you in the future to have people manage or help you manage your channel.
Follow the steps below to create a brand name:
Sign in to your YouTube account
Go to your channel list
Create a new channel
Enter your Brand Account name (think of a good one)
That's it! Now you have a Brand Account channel.
Let's make it pretty now, shall we?
Go to Customize Channel.

You need to design a channel art and channel icon.

YouTube Channel Art
YouTube recommends uploading your cover photo at 2560 x 1440 pixels with a maximum file size of 4MB.
My advice is to just go to Fiverr and hire someone for $5-10 to do it for you.
Do not spend much time or money here. You can make changes whenever you feel like later on.

YouTube Channel Icon
YouTube links the channel icon to your google account.
Go to Google About Me to change your profile photo, which will be reflected also as a channel icon.
Again just hire someone from Fiverr to do this for you.
Now go to the About tab and fill in the information.
Once your account complies with the following requirements, you will need to have a custom URL for your channel.
Something like youtube.com/ChannelName
Have 100 or more subscribers
Be at least 30 days old
Have an uploaded photo as a channel icon
Have uploaded channel art
To see the full steps, visit Google Support Page.
Step 6
Upload & Optimize Videos to YouTube Channel
We want to make sure that your efforts pay off. We don't want to just upload videos and get buried like millions of others.
So let's do this the right way.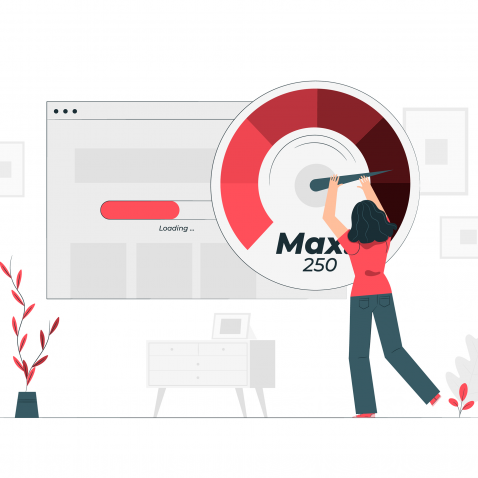 Upload videos
To upload a video to your channel, just visit any YouTube page and click on the Upload video icon on the top right.

Then, upload or drag your video here.

You will need to fill in a title, description and tags.

There are many factors the YouTube algorithm uses to rank your video. When starting out, your focus must be the following in order:
Title;
Description;
Thumbnail – Click-Through-Rate (CTR); and
Tags
For Title and Description, there is a word limit on YouTube.
Therefore, I recommend using the free service WordCounter to know exactly how many words you are writing before adding them to YouTube.
Title
YouTube allows up to 100 characters in the title. However, I recommend having something between 40-70 Max.
Otherwise, it is too much, especially for mobile users.
Let's say you are uploading a video about making a vegan dinner.
The best way to get a good title is by going to the Tags section and typing in your keywords "vegan dinner" or how to+ your keyword. Then, VidIQ will recommend good keywords for you.

or..

Take one of these suggestions and use it as a title. For instance, How to cook a vegan burger.
Pro tip: add (step by step) to your YouTube affiliate marketing video will increase your CTR drastically, also the year is a Pro+ tip!
So your end title can be something like: How to cook a vegan burger (step by step) in 2020.
Description
You got the title right. Good job! Now you need to work on the description. You have up to 5,000 characters, and I advise using all of them.
This is money. This is where you will include your affiliate links.
If you're not much of a writer, again just throw in $5-10 on Fiverr to hire someone to write it for you.

You should use the other the suggested keywords from the VidIQ tags in the description too.
For example, put the keywords of your title "vegan burger" in the tags again and see whatever comes up.

Use 2-3 of the suggested keywords in your description. Just send these keywords to your Fiverr gig, and they'll include them in your description.
Pro tip: Using the keywords in the first couple of lines of the description will boost your rank.
You see that YouTube already shows a couple of lines of the video description in the search result, so it is crucial to have good keywords in these lines!

Thumbnail (CTR)
The more people who click on your video, the higher the YouTube algorithm pushes you to the top of the search results.
Usually, YouTube suggests having 3 automatic thumbnails from any uploaded video.

Here is my recommendation: Do not follow this suggestion – it is usually useless.
You need to design one!
Using the same example of Vegan Burger – A good thumbnail could be something like this.

Don't just use a screenshot from the video!
As repeatedly suggested, if you don't know how to do that, just buy a $5 Fiverr gig.

You need something catchy and must-have text.
Tags
This is the least important ranking factor, but you still need to do it.
This is the easy part too. You have 500 characters that you need to fill (ideally all of them).
As you have done for the title and description, just type in the keywords and then choose as many tags as you can.
Step 7
Understanding & Getting Traffic To Your YouTube Videos
If you have done all the previous steps as suggested, you should see some traffic already. You are on the right track for YouTube affiliate marketing.
There are various ways of getting YouTube traffic; however, the major ones are:
Browse feature
YouTube Search
Suggested Videos
Channel Page
External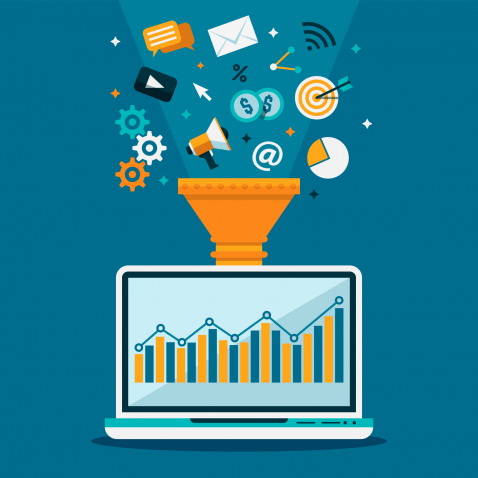 1. Browse feature
This is traffic from the homepage/home screen, subscription feed, and other browsing features for both signed-in and signed-out users.
If you are just starting out, you probably won't get any traffic from this section.
Once you reach 1,000 subscribers or more, YouTube will automatically encourage users to browse your channel and land them on different sections of your channel to help you get traffic.
So I would not worry about this now as I am assuming you are just starting your channel.
2. YouTube Search

This is traffic from search results on YouTube. You can also see the search terms used by viewers if provided by the user's browser/player.
In other words, this is the SEO for YouTube.
3. Suggested Videos

This will probably be your biggest traffic source when you are starting out.
It is traffic from suggestions that appear next to or after other videos and from links in video descriptions.
If you are on a laptop, it is on the right side of the comments. If you are on a mobile phone, it is below the comments.
4. Channel Page

Traffic from this source comes from your YouTube affiliate marketing channel, other YouTube channels, and topic channels.
This includes traffic you may receive from another creator sharing a video from your channel on their Community tab.
5. External
This is the traffic from outside Youtube, probably other social networks or Google search. Hence, the name!
You can read more about this YouTube traffic source on Google.
Summary
I tried to make this post as comprehensive as possible but yet easy to follow. If you think I missed an important step about YouTube affiliate marketing, please let me know in the comment below ??
If you like the post, let me know what topic you would like me to cover.
Finally, put your email address here so that I can let you know when I publish my new piece. You will also get inside information that is available for subscribers only.
Share the Love
If you found this post useful, please let others know about it by sharing it.