Chapter 1
Introduction to Lead Generation in Affiliate Marketing
I am going to assume you do not know much about affiliate marketing, so I will explain things here in detail to benefit as many people as possible.
According to Wikipedia, Lead Generation
'is the initiation of consumer interest or inquiry into products or services of a business. Leads can be created for purposes such as list building, e-newsletter list acquisition or for sales leads.'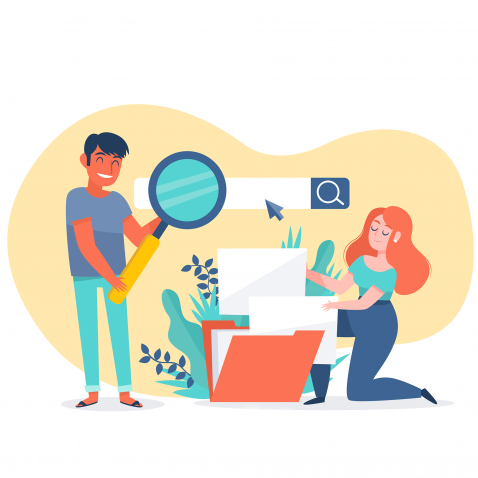 What is the lead?
The best and simplest definition would be a potential customer.
Let's say your uncle just started a life coaching company. He has no customers at all. He knows that his niece/nephew (you) read my blog; therefore, you have a good understanding of affiliate marketing.
He approaches you and offers a 20% commission if you find him a customer who signs a contract for at least 1 month and 30% if s/he signs a 3-month contract. Let's assume a month's contract is worth $1,000 and 3 months is $3,000.
You study his proposal and determine that it takes about 2 weeks to find a potential customer, provide the customer's contact details to your uncle, and for him to then call the customer to negotiate the signing of a contract.
They will then, perhaps, arrange a meeting, have back and forth discussion, then some sign a contract and others do not.
You figure that, while the offered commission is attractive, the approach has some aspects you do not like, such as, having a long wait time to receive a commission, not having a way to track contract signers, and above all, not wanting to get heavily involved in his business.
You just want your cut as soon as possible.
So, you propose an alternative approach. Instead of taking 30% commission of $3,000 (3-month contract), which is $900, you will take only $30 per lead (potential customer).
In other words, if you provide him with 100 leads per week, he will pay you $3,000 [($30 per lead) x (100 leads)]. Usually, there is 10% success rate, which means 10 leads will sign up. That is 10*$3,000 = $30,000 for your uncle.
With this approach, you do not have to worry about who signs or does not sign the contract. Also, you have full control in overseeing the output and tracking the conversions.
Your uncle will also pay cheaper commission to you too ($3,000 vs. $9,000). For me, it sounds like a win-win deal.
Chapter 2
What Is Working In Lead Generation In 2019?
Many people think lead generation is a whitehat vertical. Things like auto insurance, spa memberships, loans, etc. This is only part of the truth.
What if there is an adult app that promises to find you a girl? What about a win-iPhone (not CC) or get-rich-fast offer? I think they all can be identified as a blackhat or at least greyhat.
Such offers usually promise guaranteed results – Get laid tonight or get rich in 30 days! Many people still fall for them though.
I would say anything any business that needs a customer can succeed in the lead generation.
1. Examples of well-known verticals for lead generation
If you want to brainstorm, see below for a list of verticals where you can find good lead generation offers:
Car Insurance
Mortgage
Refinance
Home Security
Travel
Solar
Video Gaming
Air Conditioning and Heating
Credit Cards
Loans
Legal offers (lawyers)
Car Warranty
Education Offers
Credit Checks
Home Insurance
Life Insurance
Finance Lead Gen offers
2. Examples of not well-known verticals for lead generation
TV offers (channels, cables)
Internet providers
Walk-in Bath Tubs
Nursery
Roofing
In other words, the sky's the limit. If you want to start finding offers right now, you can talk to your affiliate manager at any affiliate network you are dealing with.
Alternatively, you can use a free service like OfferVault. Go to the category section and choose your vertical. You can also search in the top bar for anything you want.
For example, let's search for "loans" in category "Lead Gen".
You will see a list of offers from many affiliate networks.
If you choose, for instance, the first offer "Overnight Payday", you will then see the offer details page, which shows you everything you need to know about the offer and its network too.

Fatal error: Uncaught Error: Call to undefined function wpforms_display() in /home/forge/affiliateghost.com/public/wp-content/themes/affiliateghost/includes/partials/guide-article-callout.php:4 Stack trace: #0 /home/forge/affiliateghost.com/public/wp-includes/template.php(732): require() #1 /home/forge/affiliateghost.com/public/wp-includes/template.php(676): load_template() #2 /home/forge/affiliateghost.com/public/wp-includes/general-template.php(204): locate_template() #3 /home/forge/affiliateghost.com/public/wp-content/themes/affiliateghost/includes/partials/guide-article-chapters.php(36): get_template_part() #4 /home/forge/affiliateghost.com/public/wp-includes/template.php(732): require('/home/forge/aff...') #5 /home/forge/affiliateghost.com/public/wp-includes/template.php(676): load_template() #6 /home/forge/affiliateghost.com/public/wp-includes/general-template.php(204): locate_template() #7 /home/forge/affiliateghost.com/public/wp-content/themes/affiliateghost/includes/partials/guide-article-body.php(2): get_templat in /home/forge/affiliateghost.com/public/wp-content/themes/affiliateghost/includes/partials/guide-article-callout.php on line 4