Chapter 1
Introduction to Snap Ads
Today, I'm going to show you a complete guide for Snap Ads. You will not need to google or find any other resources about Snap Ads to take you from being a newbie to an advanced digital marketer.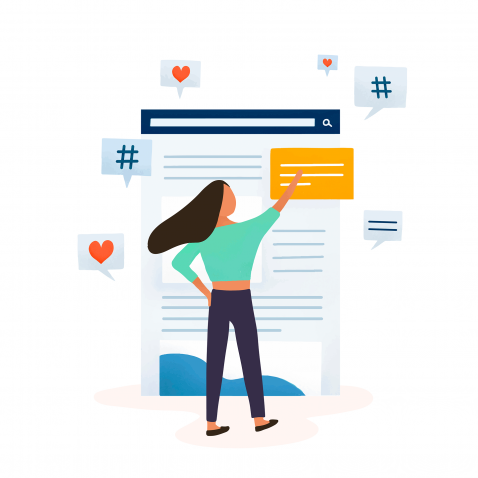 It is the hot traffic source in the affiliate marketing at the moment.
Snapchat blew the minds of many people with the results they achieved, from providing an amazing ad platform to breaking all forecasts for the stock price.
Impressively, they refused to sell the company to Facebook. Hats off for standing up to Facebook and saying NOOO!
And if that's not enough, Facebook is copying Snapchat's creative ideas, such as the ads story feature.
So if you don't have the Snapchat app on your phone yet, you should download it now:
Snapchat is an upcoming social network. It's especially popular with teens who use it almost every day.
Snapchat users pretty much span every country in the world; however, the USA has the strongest presence, followed by Europe.
They are expanding like crazy. See this graph below – they've gone from 46 M active users in 2014 to 190 M in 2019!
Most of the users are teens, so if this is your target, you'll be in heaven! There is also a significant amount of 30+ users too.
Most of them are female.
Many celebrities use it daily, making Snapchat even more popular.
I like Jimmy Fallon ?
If you are interested in Snapchat's financial status in the market, here are some facts:
Operating cash flow improved $166 million YoY to $(66) million.
Free Cash Flow improved $190 million YoY to $(78) million.
Change in cash balance improved $151 million YoY to $(70) million
Revenue increased 39% YoY to $320 million.
Average revenue per user increased 39% YoY to $1.68.
Gross margin increased to 39%, compared to 17% in Q1 2018.
Operating loss improved $76 million YoY to $(316) million
Long story short, you've got to try it before it's too late. Right now, you can get really cheap clicks.
Look at this: for only $70, you can reach almost 25,000 users in the USA and have 359 visits to your link.
As a comparison – with Facebook, you will probably pay at least 5 times that amount for the same exposure.
Chapter 2
Chapter 2: Getting ready for Snap Ads
I am going to assume you've not done any social advertising before. I will give you all the preparation you need to kick off your journey with Snap ads.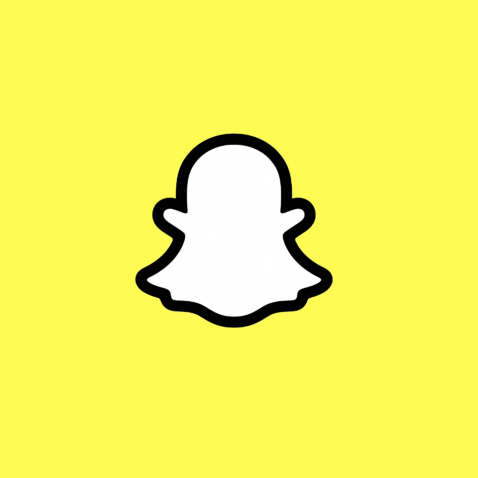 This is what you need:
Email address
Credit Card or PayPal
Video editing tools (I use Camtasia) – or you can outsource it
Here is the exact process to start:
1 – Visit https://business.snapchat.com and click on Create Account
2 – Fill in the standard information
3 – Fill in additional information about your business. If you are starting out and do not have a registered business, enter your full name as your business name.
4 – You will be directed to this page. You do not need to change anything here.
5 – Go to Billing and Payment
6 – Click on +Payment Method
7 – Choose between the PayPal or Credit Card option and enter the required details.
Note: The Apply for Credit option is for larger advertisers and takes days to get approved. If you want to start right away, choose Credit Card or PayPal.
That's it! Now you're prepared to launch your first campaign on Snapchat!
Before moving onto the fun stuff, you should know that you can create as many ad accounts as you want in Snap ads.
Why would you need multiple ad accounts?
It's not a must, but having multiple ad accounts can be very convenient and make your life much easier. Here are a few reasons why you may need multiple ad accounts:
You're an agency and would like to have a separate ad account for each client.
You'd like to use a different payment method per account.
You want to have a different ad account per ad type (e.g., story, snap, collection, etc.). I will explain later what these different types mean.
I personally use an ad account for each vertical – one for Nutra, another for lead generation, and so on.
Other reasons I've not thought of. ?
Understanding Snap ads account menu
The account menu on the top left is divided into 4 main sections (listed below). We will take a closer look at each individual section.
Create
Manage
Assets
Business Settings
1. Create
1.1 Create Ads: This is the process flow to start creating your ads.
1.2 Snap Publisher: This is where all your Snaps are stored.
1.3 Help Center: If you are stuck with something, I am pretty sure Snapchat has an answer for it here.
2. Manage
2.1 Manage Ads: You will find all the campaigns you have created here.
2.2 Snap Pixel: This is where you can create an unlimited number of pixels for different events.
3. Assets
3.1 Creative Library: You can create and upload all your creatives here.
3.2 Audiences: The audiences you have created.
3.3 Catalogs: This is mainly for eCommerce stores. You can connect your store (Shopify) to Snap ads, or just upload all your products one time using Snap templates.
4. Business Settings
4.1 Business Details: Your business information.
4.2 Ad Accounts: A list of your ad accounts. You can also create unlimited accounts here.
4.3 Members: You can invite other people to manage your account here.
4.4 Billing & Payments: Your finance history can be found here.

Fatal error: Uncaught Error: Call to undefined function wpforms_display() in /home/forge/affiliateghost.com/public/wp-content/themes/affiliateghost/includes/partials/guide-article-callout.php:4 Stack trace: #0 /home/forge/affiliateghost.com/public/wp-includes/template.php(732): require() #1 /home/forge/affiliateghost.com/public/wp-includes/template.php(676): load_template() #2 /home/forge/affiliateghost.com/public/wp-includes/general-template.php(204): locate_template() #3 /home/forge/affiliateghost.com/public/wp-content/themes/affiliateghost/includes/partials/guide-article-chapters.php(36): get_template_part() #4 /home/forge/affiliateghost.com/public/wp-includes/template.php(732): require('/home/forge/aff...') #5 /home/forge/affiliateghost.com/public/wp-includes/template.php(676): load_template() #6 /home/forge/affiliateghost.com/public/wp-includes/general-template.php(204): locate_template() #7 /home/forge/affiliateghost.com/public/wp-content/themes/affiliateghost/includes/partials/guide-article-body.php(2): get_templat in /home/forge/affiliateghost.com/public/wp-content/themes/affiliateghost/includes/partials/guide-article-callout.php on line 4