Chapter 1
Introduction to Pinterest Affiliate Programs
In terms of the demographic, while there is an increase in the number of males that use the platform, a higher percentage of women adore it.
A 2016 Pew Research study concluded that 45% of women use Pinterest compared to 17% of men.
When your followers choose to purchase any of these products or services, you get a commission.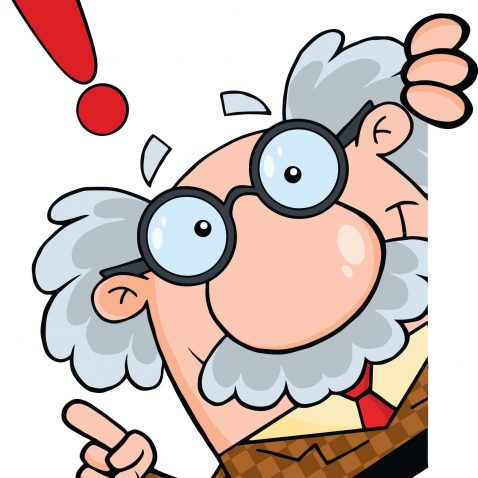 Best of all, the price is not increased for your specific followers. In fact, many affiliate programs provide discounts through specific links or codes that you can share.
When it comes to affiliate programs for Pinterest, there are many options for you to consider. Always keep in mind that you do not need a blog in order to start following a specific affiliate program for Pinterest, although it can be recommended.
Read on for a deep dive into the world of affiliate programs for Pinterest, highlighting some of the best options the market can currently offer you to get started.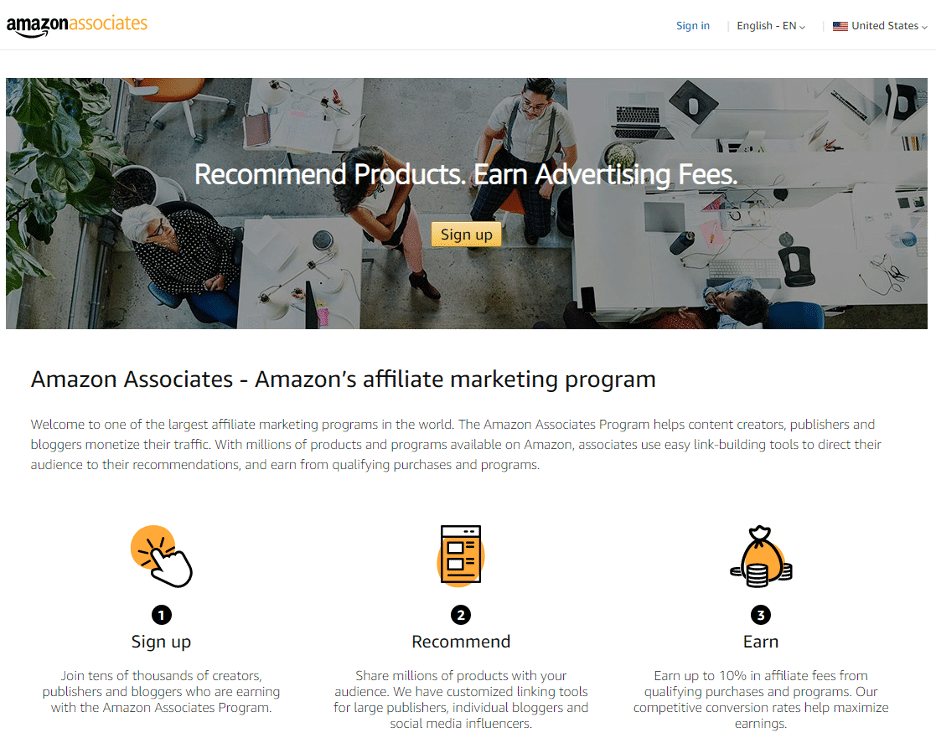 Amazon is the biggest eCommerce store on the planet.
Full stop.
It is literally the go-to (online shopping?) place for just about anyone and has the richest library of products in the world.
You can find just about anything there, and of course, you would need to purchase these products in order to gain access to them.
Therefore, it is not a surprise that many people want to push their products through Amazon.
However, there is just one thing – many products get reviews.
These reviews can range from 0 to 5 stars, which showcase the satisfaction of each and every customer.
When someone searches for a product, chances are the products with the highest ratings and stars show up first, indicating to the customer that those are the go-to products for them. Through the reviews, the customer can realize that the product is as described online and has a high level of quality and efficiency.
Now, imagine you are a new person wanting to enter the industry as a merchant. Pushing through the dense fog of highly reviewed and regarded products can be a chore and a pain, and your business can suffer because of it.
As such, Amazon has its own affiliate program where people who have their own blogs or following can advertise and sell the less popular product, although this is not always the case. You can always sell even the highest-grossing items and can gain anywhere from 4 to 8% on each and every sale that product ends up getting.
The unique part of this program is the fact that every click your fan base generates within a 24-hour interval gets involved within your commission sale.
So basically, to sum this up nicely, Amazon has countless products from any niche out there that you can imagine. Therefore, you can write, record and talk about anything, and promote it through your content stream to potential buyers of that product, earning you a pretty penny in the process.
The beauty about connecting Pinterest affiliate programs with this is the fact that you can promote just about anything, from home décor to self-entertainment.
This is by far one of the most attractive options when it comes to affiliate programs for Pinterest.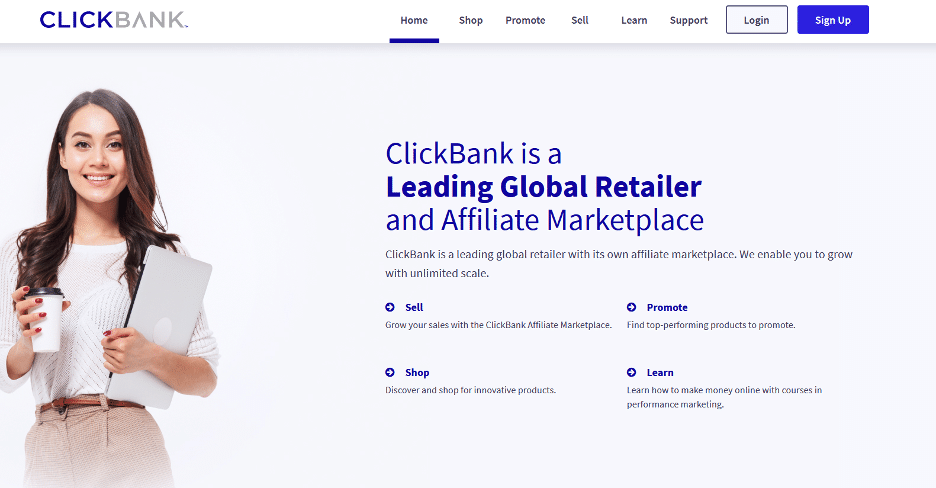 When it comes to dedicated affiliate programs, ClickBank offers something truly special.
You can promote services like software, programs and learning aids for your potential audience.
The main reason why this specific website stands out from the rest is quite simple – a reason that will surely win you over. You might be asking yourself right about now, what can be so special about this website?
Well, you can earn commissions from 30% to 75%.
They even have ClickBank University, which teaches you how to get started as an affiliate and get you up to speed.
Don't you just love it when a company teaches you how to make money?
The best part about all this is that it works flawlessly with Pinterest, as you can easily sell home décor, garden décor, interior design and cooking items, making it one of the most effective affiliate programs for Pinterest.
Chapter 2
Website Hosting as a Pinterest Affiliate Program
If you are an avid user of Pinterest, chances are you have come across pins that will motivate you to start your own blog.
Blogs are an excellent way of getting into affiliate marketing.
If you've been paying close attention to this article and have truly grasped everything it has to offer, you have probably noticed how much we are emphasizing the usage of blogs.
Blogs are, simply put, a gateway to your audience.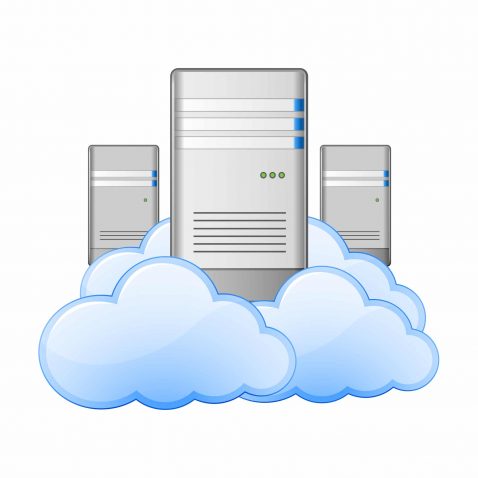 In order to have an online blog in the first place, there are a few things you need:
A domain name – that address you type into your web browser that starts with www.
This address also shows up on Google Search Results when someone Googles a specific keyword.
The hosting service will be pushing and keeping your website online.
A hosting service provides you with a service that, in the back-end, works as follows:
You basically rent space on a server – this is known as shared hosting – where you, alongside other websites that have paid for the service, take advantage of the hardware the server provides, such as CPU, SSD and RAM, to push and store your content online.
The server processes all of the text, images, animations, videos and gifs you are willing to put on your website, so the faster and more powerful the server is, the better results you will get.
These hosting service providers also offer dedicated hosting, where you literally rent out a single server and can use it on only your websites, allowing you a lot more flexibility in what you want to happen in the background of your website.
A lot of these hosting providers offer their own affiliate programs that you can use to generate revenue.
Some of the most popular hosting services are: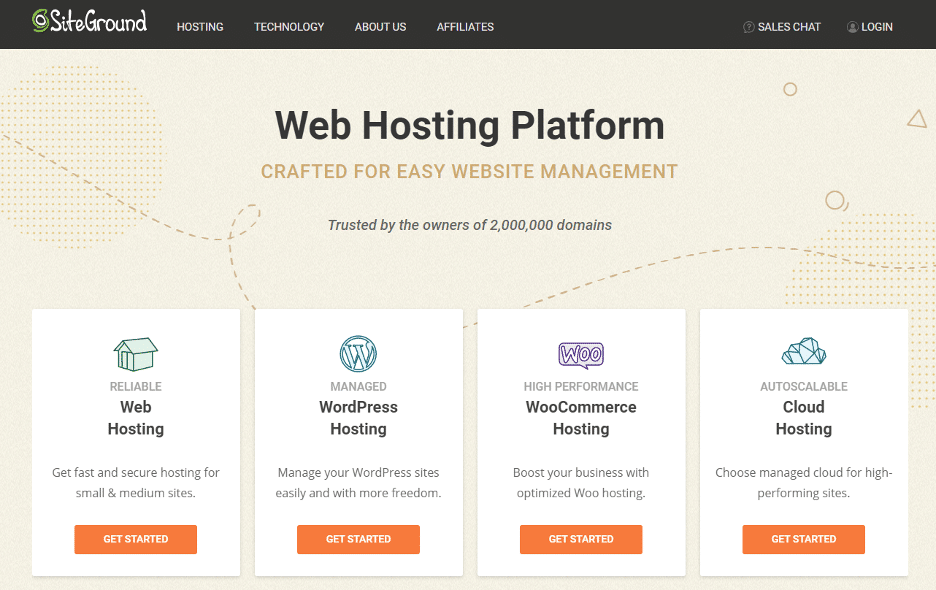 SiteGround was founded all the way back in 2004 in Sofia, Bulgaria, by Ivo Tzenov.
It is home to more than 2 Millions domains worldwide and provides a lot of hosting services and solutions with over 500 employees.
Bluehost, owned by the Endurance International Group, is one of the largest web hosts on the market with over two million domains worldwide.
The company was founded in 2003 by Matt Heaton and features its own in-house servers in a facility that is over 50,000 square feet.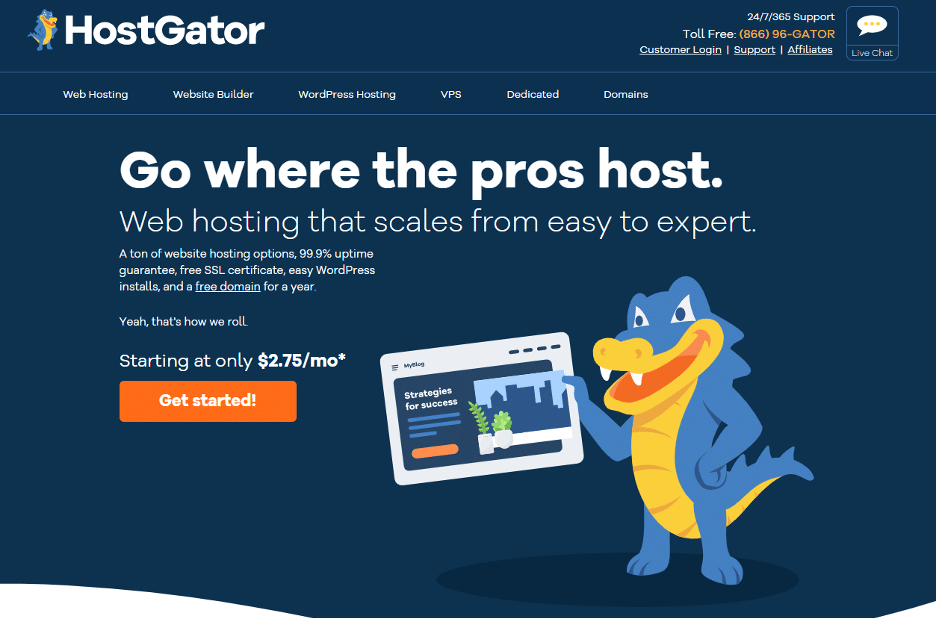 Hostgator is a provider of shared, VPS and dedicated hosting services, as well as a reseller.
It was founded in 2002 by Brent Oxley.
Each of these hosting services has its own pros and cons, but when it comes down to it, they all keep your website online. Since your website is your blog, this means that through any of these, you can push your content to your audience easily.
What you are really interested in here though are their own affiliate programs.
Each hosting service has its own affiliate program as a way to promote its service to a new audience and in turn, gain a lot of new users.
These are commonly found as links or specific codes, which provide your audience with a discount.
So, getting a hosting service for your affiliate-focused blog can also get you into the affiliate program of the hosting service, which is a win-win scenario.

Fatal error: Uncaught Error: Call to undefined function wpforms_display() in /home/forge/affiliateghost.com/public/wp-content/themes/affiliateghost/includes/partials/guide-article-callout.php:4 Stack trace: #0 /home/forge/affiliateghost.com/public/wp-includes/template.php(732): require() #1 /home/forge/affiliateghost.com/public/wp-includes/template.php(676): load_template() #2 /home/forge/affiliateghost.com/public/wp-includes/general-template.php(204): locate_template() #3 /home/forge/affiliateghost.com/public/wp-content/themes/affiliateghost/includes/partials/guide-article-chapters.php(36): get_template_part() #4 /home/forge/affiliateghost.com/public/wp-includes/template.php(732): require('/home/forge/aff...') #5 /home/forge/affiliateghost.com/public/wp-includes/template.php(676): load_template() #6 /home/forge/affiliateghost.com/public/wp-includes/general-template.php(204): locate_template() #7 /home/forge/affiliateghost.com/public/wp-content/themes/affiliateghost/includes/partials/guide-article-body.php(2): get_templat in /home/forge/affiliateghost.com/public/wp-content/themes/affiliateghost/includes/partials/guide-article-callout.php on line 4