Chapter 1
What is Affiliate Marketing?
Affiliate marketing is a type of digital content marketing, wherein the marketer partners with a supplier (typically a large eCommerce store) through an affiliate program and uses their platform to coax the end-user into performing the desired action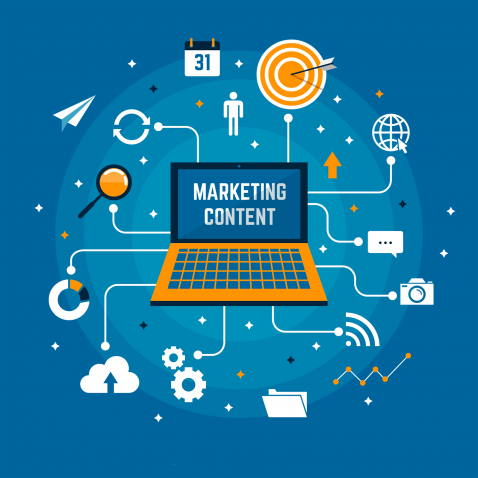 In its purest form, affiliate marketers direct their audience to the affiliate partner to complete sales – gaining a commission each time. Commonly, affiliate marketers will leverage popular blog websites, directing traffic to eCommerce stores through product reviews and recommendations.
Sometimes an affiliate program will offer compensation for other actions, usually pay per click (PPC) through ads & links inserted throughout your webpage or payment per lead generated (e-mails gathered, online forms filled in, etc.).
The standard affiliate marketing model for sales-based affiliate marketing (PPS, pay per sale, sometimes referred to as PPP – pay per performance) is to utilize a blog-style page and build yourself as an authority within the niche. This takes time and effort to achieve, but with a bit of work results in profit and a saleable digital asset.
It is easy for anyone to make a start in affiliate marketing, with no prior experience or skills needed. However, to succeed, you will need to put the work in, at least initially.
Many digital nomads (world-travelers working remotely) are turning to affiliate marketing as a passive source of income to supplement or replace their earnings. Conversely, many others are building entire businesses through affiliate marketing, either by having a considerably large enough portfolio of websites or by teaching others how to succeed.
Over time, affiliate marketers will need to become competent in several areas of digital marketing, including – SEO (search engine optimization), web development, content creation/copywriting, and design – however, no specialist skills are needed in the beginning.
Most affiliate marketers enter the industry with little to no knowledge of any of these areas and learn while doing. Affiliate marketing is very open and numerous quality blogs and Facebook groups are giving out highly actionable, relevant advice for free.
Chapter 2
What is Dropshipping?
Dropshipping works very similarly to how a brick and mortar shop is run, you purchase goods at wholesale and sell them on at retail prices – pocketing the difference.
However, dropshipping is an entirely digital process during the transaction stage, and since goods are purchased on an on-demand basis, there is no need to keep stock.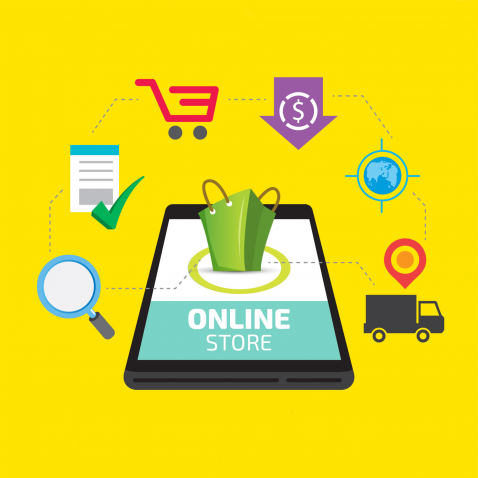 The basic principle of dropshipping works like this:
To get started with dropshipping, you first need to build your web store, and unlike affiliate marketing, which usually requires the marketer to remain in one niche (although there are plenty of successful general affiliate sites too), you choose the products for your dropshipping website.
This means there is a broader scope of items you can sell, not only that, but you set the price too – increasing or lowering your profit margins for each product. This leads to much easier branding opportunities than with affiliate marketing, and since you deal with the payment transactions, you have access to a wealth of data you can use to create repeat business.
One downside of this is because the customer purchases goods directly from your store; you are responsible for their customer experience i.e., if anything is wrong with their order or the shipping is delayed, they will come straight to you.
The customer service responsibility demands have caused many to abandon dropshipping or stopped them from pursuing it entirely. However, more and more dropshippers are utilizing freelance customer support services through websites like Upwork and Fiverr to ease the pressure.
Similar to affiliate marketing, dropshipping requires little to no previous experience or knowledge of the industry. The same skills are applicable and will need to be learned during your dropshipping journey – SEO, web development, design, content creation/copywriting, and general marketing techniques.

Fatal error: Uncaught Error: Call to undefined function wpforms_display() in /home/forge/affiliateghost.com/public/wp-content/themes/affiliateghost/includes/partials/guide-article-callout.php:4 Stack trace: #0 /home/forge/affiliateghost.com/public/wp-includes/template.php(732): require() #1 /home/forge/affiliateghost.com/public/wp-includes/template.php(676): load_template() #2 /home/forge/affiliateghost.com/public/wp-includes/general-template.php(204): locate_template() #3 /home/forge/affiliateghost.com/public/wp-content/themes/affiliateghost/includes/partials/guide-article-chapters.php(36): get_template_part() #4 /home/forge/affiliateghost.com/public/wp-includes/template.php(732): require('/home/forge/aff...') #5 /home/forge/affiliateghost.com/public/wp-includes/template.php(676): load_template() #6 /home/forge/affiliateghost.com/public/wp-includes/general-template.php(204): locate_template() #7 /home/forge/affiliateghost.com/public/wp-content/themes/affiliateghost/includes/partials/guide-article-body.php(2): get_templat in /home/forge/affiliateghost.com/public/wp-content/themes/affiliateghost/includes/partials/guide-article-callout.php on line 4