Chapter 1
What is Affiliate Marketing?
So, if you're completely new to the affiliate marketing scene, give this section a quick read. If not, skip straight to "Chapter 2: Getting Started".
The Oxford Dictionary defines affiliate marketing as "a marketing arrangement by which an online retailer pays commission to an external website for traffic or sales generated from its referrals".
The Parties Involved
So, in simpler terms, an online retailer gives you money for every person that buys the product you promote for them.
This is tracked using affiliate links. If you don't use the correct link for the product, then the online retailer won't know that the customers came from you – and you won't earn the commission.
There are three parties involved in the process –
The Merchant
The merchant is the company or person wanting to sell a product or service (that you will promote for them).
The Affiliate (YOU)
Your role as the affiliate is essentially to promote a product and help it sell. This can be through a variety of ways – product roundup reviews, promoted links, top 10 articles, social media – there are endless ways you can promote a product.
You can promote a product by creating content around the product. If you have a website, write about the product (top 10 articles and buyers guides are pretty common) and for every person that clicks the link to the product and purchases it, you'll earn a commission.
The key is building traffic to your site. See "Chapter 3: Understanding SEO" for more information on how you can build a successful site.
The Customer
The customer is who your content is for. Your goal as the affiliate is to get the customer to purchase the product you're promoting.
You want your content to be interesting and readable for the customer, and you want a lot of customers. The more visitors to the site, the more customers you get, therefore the higher the commission you get.
Amazon Associates
Amazon Associates, the Amazon affiliate marketing program, is one of the largest and most popular affiliate networks in the world.
The program has dominated the online marketing scene since 1996, being one of the first online affiliate marketing programs available for public use in the world.
Whether you're a content creator, publisher or website owner, you can monetize your traffic using this program.
Why Choose Amazon?
Amazon is a great place to start making money as an affiliate marketer. There are many reasons why you should choose Amazon – there's a reason it's so popular.
It's a huge marketplace with over 353 million products on sale right now, excluding books and services.
The selection of products sold on Amazon is hugely diverse – from makeup products to dog leashes, you're certain to find products that you'll want to promote.
Amazon is a well-known site – it won't be too difficult getting your audience to trust the website as it's become a household name. The customer service on Amazon is also great – you can sleep easy knowing you're not promoting products for a dodgy site.
It's completely free for website owners and bloggers to become Amazon Associates. There are other programs available that offer less but cost more, but Amazon has it all and is completely free.
Link-building tools are easy and simple to understand. The tools and services available on Amazon are great and easy to get to grips with.
Not only do you (the associate) earn money from referring traffic to the product you're promoting, but you can also earn money when your customers purchase other products from Amazon on their visit.
Chapter 2
Getting Started
Now you understand the basics of affiliate marketing with Amazon, it's time to get started.
The first step is perfecting your platform – as you'll need to describe your website or blog in the application process. If you already have a site, skip to the "Sign Up" section.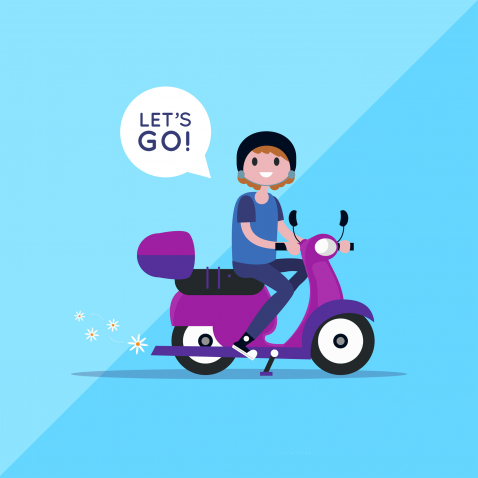 Your Platform
In order to be an Amazon Affiliate, you need to have a platform to promote the products on. Blogging and websites are generally the most common ways that you can make money using the Amazon Associates program.
Your site can either be a general site that writes about a variety of topics, promoting a wide array of products, or your site can have a niche.
A niche is a super-specialized market that will attract a certain audience. If you're not sure how to choose a niche, check out our article on Finding a Profitable Niche.
Usually, affiliates write the blog around the product. Here are some ways you can promote your product.
Write a buyers guide – helping customers know how to choose the best products can be a way for them to choose your product. This should also help your site build organic traffic – as it's giving people genuine information.
Product reviews – reviewing products is a great way to promote products. You write all about the product, the pros, cons, features etc, and have the amazon affiliate link on full view for your customers to click.
Write about why your customer needs the product – writing about the product and how your customer can benefit from the product will encourage more clicks to the product, and therefore more commission for you.
Social Media
If you already have an account with a large following (for example, an Instagram account with 5000 followers), then you can use that to your advantage.
Use this to share your content, or write posts that include the amazon affiliate link.
Make sure you disclose to your followers that you have used an affiliate link – the last thing you want is to lose the respect and trust of your followers. Your followers are how you make money.
It's also important to make sure your customers find your page interesting. Nobody wants constant adverts, so make sure you're posting valuable content too.
If you're struggling to know what to post, you could always do a poll. Don't be afraid to ask your followers how you can improve!
Sign Up
Now is time to sign up to become an affiliate for Amazon. If you don't have an account with Amazon, you'll need to create one.
Register using either your mobile number or your email address, and then you'll need to enter basic information about yourself such as your name, date of birth, etc.
Then you'll need to enter your payment and tax information, which will enable you to start earning money straight to your bank account.
Enter the category of product you want to promote (your niche) into the search bar located at the top of your dashboard.
Browse the results until you find a product you're happy selling – the product doesn't have to match your website but it's always better to attract a certain audience.
Click "get link" to copy the affiliate link, and include the link wherever possible – on pictures, buttons, etc on your website or social media (whatever your outlet is).
Chapter 3
Growing your Platform
No matter how small your niche, or how many followers you have, you're always going to have competition. The key is staying ahead of the curve, and ranking higher than other affiliate marketers.
There are countless ways to do this, so keep reading for some ways you can increase traffic to your site or blog.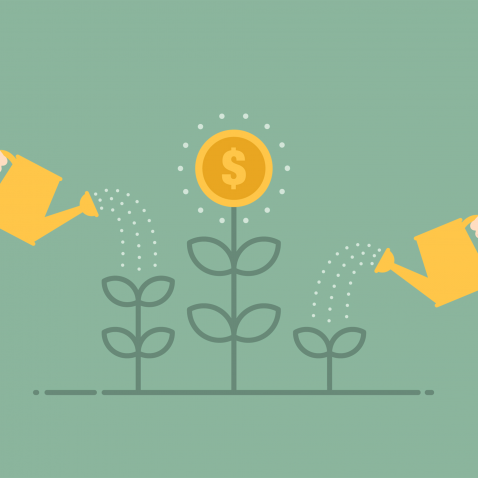 Before we go into more detail, here are some simple rules you must follow:
Update your blog regularly
Use an analytics program
Use images
Make your content interesting
Make the design mobile-friendly
What to Optimize
There are lots of analytic programs available that will give you an idea where you can improve.
The page people enter on, the devices your customers use, the browsers use, and the customer demographics are all things that these analytic programs can show you.
You can also include surveys on your page, which will help you find out where you can improve.
Ask your audience what their favorite part of your site is, what they would change, why they clicked the link – all of these questions will give you a better idea of what your audience wants.
SEO (Search Engine Optimization)
In 2020, search engine optimization is more complex than ever before. It's more than just link building, content creation, and keywords. Understanding SEO is the key to being a successful affiliate marketer.
You must keep track of any new trends, any changes in the search algorithms, any changes to your audience and any advances to technology that could affect your site rankings. If you fall behind, then your competition will zoom ahead of you.
Keywords
There are lots of tools available that will tell you the most popular keywords searched that you can use to get your site found.
You can also use common sense – if your niche is caring for dogs and you're promoting a dog whistle, then "dog" would be an obvious keyword.
The products you're promoting will also be a keyword. Then, use your imagination.
What are people going to be searching that will locate them to your site? "Best dog whistle" or "Where to buy a dog whistle" will be commonly searched in relation to the topic.
Backlinks
A backlink is a link to your page or website from another website. This is a great way to work with your competitors.
Some links are paid, and some site owners will exchange links with you. It's a way to increase the traffic to your site – and Google will pick up on backlinks and increase it's trust in your business.
The more trust Google has in your business, the higher your ranking will be!
Call to Action (CTA)
Having simple and clear CTA's in your content is a way to get your audience to do what you want them to.
Some examples of CTA's you can use in your content that will help you increase traffic are:
Click the product link
Share the post
Comment
Click on your page
Subscribe to the site
Bookmark the page
Summary
With the constant evolution of technology, the ways you can earn money online are always increasing.
You can now earn a steady income from affiliate marketing alone, and now you know how you can use the Amazon Affiliate Program to earn yourself some commission.
It is important to note that there there are other similar and great affiliate programs, for example, Walmart Affiliate Program.
If you follow this guide, you should make a great affiliate marketer. Remember, it can take time to generate traffic and it takes patience and hard work before you can start earning serious money. And don't forget – there's always something to improve and optimize!
If you have any questions, or want to share any tips with us, leave them in the comments section below!
Also, don't forget to share this post with your friends who may be interested in earning some extra bucks.
Share the Love
If you found this post useful, please let others know about it by sharing it.