Chapter 1
What is Affiliate Marketing?
Before delving into the best programs you can use to earn money from affiliate marketing, we'll give you a quick briefing to what affiliate marketing is.
There are three parties involved in the affiliate marketing process:
The Merchant
The merchant is the person or company behind the product that you're linking the customers with.
The Affiliate (You)
This is where you come in. A lot of products and services benefit from content creators including affiliate links in their content – it helps their product sell.
For this service, you'll earn a certain amount of money per successful purchase using your link.
You must have either a blog or website where you can share the links to promote products. Usually, it's best to create content around the product links, so your site gets traffic and people gain something from it.
A popular way affiliates do this is by writing "Top 10" articles.
You want to get a good level of traffic to your site so more people can see the links. See our article "Affiliate Marketing Tips"  for some tips on how you can increase traffic to your site.
The Customer
The customer is your audience. You're providing links in content for customers to read through. When the customer clicks the link and purchases the product, you earn a certain amount of money.
You want to design your content so it's readable and interesting to the customer.
Generating traffic is the key to affiliate marketing.
Usually, it's best to disclose to the customer that your content includes affiliate links.
Affiliate programs provide a third-party platform that allows these three parties to work together.
Merchants and affiliates sign up for the platform/ program, share details and work together to sell products.
Certain information is tracked using the programs, such as:
How many people click the link
How many people purchase a product using the link
Revenue generated by an affiliate
How many people see and click on a banner ad
This allows the merchant to see progress and the affiliate to get paid the correct amount.
For more information, liaise with other affiliate marketers. There are various places online where marketers share their knowledge, such as Niche Affiliate Empires.
Chapter 2
Amazon Associates
Amazon Associates Program is one of the most well-known and most used affiliate marketing programs.
It has dominated the scene since 1996 and was the first online affiliate marketing program in the world. It's completely free to join, and there are endless products that you can be an affiliate for.
Consumers will use Amazon for pretty much anything. As seen in their logo, they sell everything from A-Z. Whether your niche is makeup brushes or pet supplies – it's bound to be sold on Amazon.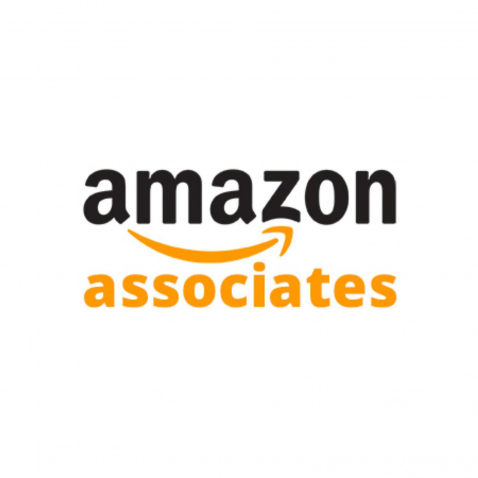 How Do I Use It?
First of all, you'll need an Amazon account. If you don't have one, register using either your mobile number or your email address – then you'll be required to enter some other basic information about yourself (name, age – that kind of thing).
You'll then be required to fill in some more specific information, such as what your niche is, your platforms and how you intend to generate traffic on your site. Then you'll need to verify your identity.
The final step is setting up your payment information and tax details, so you can start earning money to your selected bank account.
Once the account is all set up, you're ready to go. Start by entering your niche, or a specific product into the search bar at the top of your dashboard.
Then, have a look through the results and select the product you'd like to promote in your content.
You must then click "get link" to receive the amazon affiliate link – and this link should be included on your site/ in your content.
Pros:
Amazon is a trusted website worldwide
Approx 1.6 mil products to choose from
Easy to customize
Cons:
Cookies only last 24 hours
Not PayPal compatible

Fatal error: Uncaught Error: Call to undefined function wpforms_display() in /home/forge/affiliateghost.com/public/wp-content/themes/affiliateghost/includes/partials/guide-article-callout.php:4 Stack trace: #0 /home/forge/affiliateghost.com/public/wp-includes/template.php(732): require() #1 /home/forge/affiliateghost.com/public/wp-includes/template.php(676): load_template() #2 /home/forge/affiliateghost.com/public/wp-includes/general-template.php(204): locate_template() #3 /home/forge/affiliateghost.com/public/wp-content/themes/affiliateghost/includes/partials/guide-article-chapters.php(36): get_template_part() #4 /home/forge/affiliateghost.com/public/wp-includes/template.php(732): require('/home/forge/aff...') #5 /home/forge/affiliateghost.com/public/wp-includes/template.php(676): load_template() #6 /home/forge/affiliateghost.com/public/wp-includes/general-template.php(204): locate_template() #7 /home/forge/affiliateghost.com/public/wp-content/themes/affiliateghost/includes/partials/guide-article-body.php(2): get_templat in /home/forge/affiliateghost.com/public/wp-content/themes/affiliateghost/includes/partials/guide-article-callout.php on line 4