Chapter 1
Brainstorm Ideas
Brainstorming, mindmapping, and even listing ideas and thoughts can be a great way to get the creative juices flowing. It can improve your problem solving skills and your critical thinking. Thinking up a lot of ideas in a set amount of time will help get you out of your own head, and come up with more valuable ideas.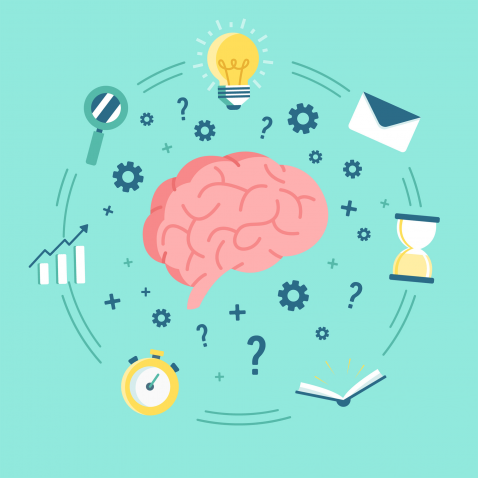 Passions
You may have already done this, but one of the best things you can do to get started is a list or a mindmap of things you're passionate about. The list can be as long and as messy as you like – the more ideas the better
If you're passionate about something, you'll find it so much easier to write content around the subject.
If you choose a niche you have no interest in, you're a lot more likely to give up before you start earning the big bucks.
These are some things to look out for when deciding on a niche:
A topic that's expanding
A topic that you enjoy/ know a lot about
Something that has room for growth – technology being a big example
A topic that has lots of possibilities
For example, if you have a pet lizard – why not build a niche around caring for lizards? Add it to your list, and come back to it later. There's a lot to write about when it comes to lizards and lizard care, and there's a chance to expand into reptiles as a wider topic.
If you're struggling, have a think about these questions:
What do you search the web for?
What do you do in your spare time?
What makes you happy? Or sad?
Are you in any clubs or organizations? What do they involve?
Do you subscribe to any magazines?
The answers to these questions should make it clearer what you're interested in and what you could potentially write about as a niche.
Everything begins with just an idea – don't be disheartened if it's too "out there, all ideas have to start somewhere.
As Albert Einstein said, "If at first, the idea is not absurd, then there is no hope for it".
What Do You Consume?
Think about the sort of things you'd search for on the internet. What sort of things do you buy online? Have you ever struggled to find information on a certain topic?
Have a scroll down your social media timeline, have a look at other affiliate sites and look at what kind of thing they do.
Maybe even take a look at your browser history! It's easier to get inspiration when you've been exposed to what's out there.
If you're regularly browsing the web looking for the best toys for your pet rabbit – then consider having rabbit care as your niche.
The things we read, the sites we visit, and even the people we talk to all influence the ideas that we come up with.
Audience
Somebody is always going to be interested in your topic – whether it's something as popular as health and beauty, or something as low-key as eye care products.
Have a think about what type of person is going to be interested in your niche.
If you're still struggling to find a niche, then think about what category you fall into. Maybe choose an audience that you fall into yourself – for example, if you're a student, think of the things that students are interested in.
You need to know your audience. Consider:
Their likes and dislikes
What they need from you
Their interests and values
Opinions
Personality traits
Knowing your target audience will help you tailor content to them, so they're more likely to enjoy It. It will also help you find other influencers in the market, that you could potentially get information from or exchange links with. Be sure to do plenty of research on your target audience!
Chapter 2
Research, Research, Research!
Research is key to creating a successful, profitable niche. You must research pretty much every aspect of the niche until you know the ins and outs – from keywords to your target audience.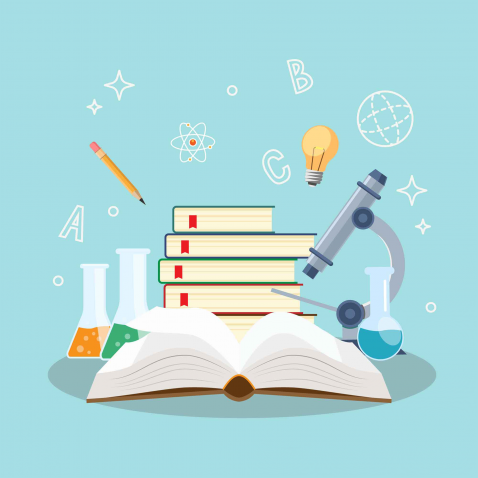 Keywords
Keywords are hugely important when it comes to SEO (Search Engine Optimization). Keywords can be single words or phrases that people use in search engines.
Keywords act as a conduit that help your target audience find the content they want/ need. Smart use of keywords will bump your site up the search engine and get you more traffic.
Think of a common term that somebody would use to search for your niche. We'll continue with the rabbit care example – you can use bunny, rabbit, rabbit care, rabbit help – that kind of thing.
Be sure to search the terms in a search engine beforehand and see what results come up. If it's fitting to the content you're going to be creating, then you're on the right track.
There are countless free tools you can use to help you choose the best keywords and phrases to use. Google Keyword Planner is a great example – it shows you the search volumes for certain keywords, and gives you ideas for other keywords too (under the "related keywords" section).
The best keywords for beginners will have between 3000 and 6000 searches per month, as these have a low level of competition but still a healthy level of searches.
Identify any Problems You Can Solve
Once you've narrowed down your list of ideas, consider the problems that you can solve with each niche.
This involves a lot of research on the topic, so browse other websites, blogs, newspapers, magazines, and social media pages.
Forums and "how-to" websites are also full of information on this kind of thing, so spend as much time as you can searching through these to find the kinds of things you can write about.
Have conversations with people that fall into your target audience.
Talking to people is one of the best ways you can learn. Find someone, in person or online, and talk about the problems they face.
For example – if caring for rabbits is on your list, think of potential problems that the target audience will face.
My rabbit needs his nails cutting but it's really difficult as rabbits have super tough nails. My rabbit also sheds a lot of fur, and the fur can get everywhere! I worry about my rabbit catching fleas too.
What can you do to help with these issues? How will your site benefit me and other rabbit owners? If you love rabbits but don't know much about them, speak to somebody that owns a rabbit and learn all about the subject.
Choose the Most Profitable Problems
Not every problem needs addressing. If your niche is dog care, then consider what problems dog owners face. How can you help them?
Search the problem on your preferred search engine, and see which ones are the most popular.
If you have an idea, be sure to research it first. For example, "my dog is ugly, how can I help" isn't a great problem that people will be searching to fix.
"My dog breaks out of his leash", on the other hand, is a problem that thousands of dog owners are bound to experience. You can help by writing about the most durable dog leashes!
Search each problem, and make a note of:
Number of searches that suggest people want the problem solving
Search terms used to solve the problem
The amount of content related to the problem on the web
The amount of monthly searches related to the problem
Competition
Competition gives you the motivation to keep improving. All the best and most profitable niches are bound to have competition- you just have to make sure your content is up to their standard, or even better.
Make a note of all the sites that are linked to your niche. These sites are your competition, and it's beneficial to keep tabs on them!
See what programs your competition use, what kind of traffic they get, and what their target audience is. It's completely okay to get inspiration from your competition in this business.
It may be worth entering all the sites into a spreadsheet – it's more organized that way as opposed to a list of sites on a piece of paper.
If you have lots and lots of competition, then the pressure to stand out from the rest is even higher. You will need to offer something that your competition doesn't, or your content will need to exceed others in terms of quality.
Competition is healthy, and will help you do your best. Don't be disheartened by your competitors – use them to keep you motivated.
As Bill Gates said: "Whether it's Google or Apple or free software, we've got some fantastic competitors and it keeps us on our toes".
Work out what you can provide that your competition doesn't. For example, a lot of blogs and websites aren't personal and have a very corporate feel to them. People like personality, so insert your personality into your content.

Fatal error: Uncaught Error: Call to undefined function wpforms_display() in /home/forge/affiliateghost.com/public/wp-content/themes/affiliateghost/includes/partials/guide-article-callout.php:4 Stack trace: #0 /home/forge/affiliateghost.com/public/wp-includes/template.php(732): require() #1 /home/forge/affiliateghost.com/public/wp-includes/template.php(676): load_template() #2 /home/forge/affiliateghost.com/public/wp-includes/general-template.php(204): locate_template() #3 /home/forge/affiliateghost.com/public/wp-content/themes/affiliateghost/includes/partials/guide-article-chapters.php(36): get_template_part() #4 /home/forge/affiliateghost.com/public/wp-includes/template.php(732): require('/home/forge/aff...') #5 /home/forge/affiliateghost.com/public/wp-includes/template.php(676): load_template() #6 /home/forge/affiliateghost.com/public/wp-includes/general-template.php(204): locate_template() #7 /home/forge/affiliateghost.com/public/wp-content/themes/affiliateghost/includes/partials/guide-article-body.php(2): get_templat in /home/forge/affiliateghost.com/public/wp-content/themes/affiliateghost/includes/partials/guide-article-callout.php on line 4